10 Crucial Features for an On-Demand Services App
Ruban
The new on-demand technology has completely revolutionized the internet. Everyone is so busy with their careers, and their family lives that there isn't much time to handle everything at the same time! What exactly are these on-demand services? On-demand services are something that you can opt for while being in the comfort of your home. An on-demand services app, on the other hand, can be downloaded for free or at a small price to bridge the gap between the customer's needs and the customers! These services are a huge stepping stone in any mobile app development agency. And review the on-demand services app features here.
Since everybody reaches for their mobiles to make their lives easier, an on-demand services app can be the perfect choice for your business. It's the best way to drive revenue to your company and all while making the customer happy in the comforts of their home. On-demand businesses are so popular nowadays because people look for quick and accessible services to be delivered to their doorsteps whether it is food, beauty services, courier, transportation, and of course, shopping!

An on-demand economy functions well for a custom-made mobile app that supports platforms for both iOS and Android users alike. Increasing your sales couldn't be more comfortable with the help of a miracle app that can reach out to people with just a click.
Although there are plenty of benefits, one of the main on-demand app benefits includes getting that ROI back from your business since you will be getting plenty of customers.
Here are a few others:
The Popularity of Mobile Phone Apps
Almost 92% of people are using mobile apps as compared to the mobile web, and according to research, this number will only increase with time. It is one of the best reasons to invest in a customized mobile app that will attract even more customers. On-demand apps are the best choice when you want to invest in your business.
The Era of Digitalization
When a businessman wanted to present their services to the customers, they needed proof of labels, receipts, and guarantees. There was a lot of convincing required to persuade the customers as to why they need the services. Information is available online and can be accessed anytime and anywhere because of everything being digitalized.
Secure Payments and Quick Delivery
Online payment methods have made it much easier to serve the customers on time and improve the scalability as well. On-demand applications can always be customized as the needs of the customers change. This can help the business adapt according to the changing market needs and be at the top in the competitive market.
If you can plan well and create your app smartly, customers can enter their daily routes and pick up their packages on the way. This can save you the cost of sending a personal courier person to their delivery address. However, even if your employees can deliver more than a few parcels a day, that would be good enough to keep things running. You could attract a larger number of customers if you offer quick delivery or even same-day delivery. The customer would also be able to get the products or services delivered quickly to them, and you will be able to receive the payments in no time.
Benefits are great, especially when business is risky, but to develop a successful application, you will need to have the right on-demand services app features.
Here Are the 10 Crucial Features Needed in an On-Demand Services App:
1. Authentication and Security
When customers download an app, they often scan for proper security once they reach the payment section. Most apps or web payment options have certain verification symbols that make the customer feel like they can trust the app or website. The most important thing is that the customers can rely on the payment gateway in which they give their personal information as well as payment details.

2. Essential Notifications
Whenever you have any upcoming sales or offers, notifications are the best way to reach out to clients to let them know. This is a convenient tool for marketing for any application.

3. Live Tracking
Everybody loves to be reassured, and adding live GPS tracking to your mobile app can be very reassuring for your customers. This way, the customer can be linked to the courier, delivery person, and the exact location. Even if they wish to change the delivery time or date, they can easily do that when they get constant updates of their product or service. This is one of the main reasons why many on-demand apps are so popular!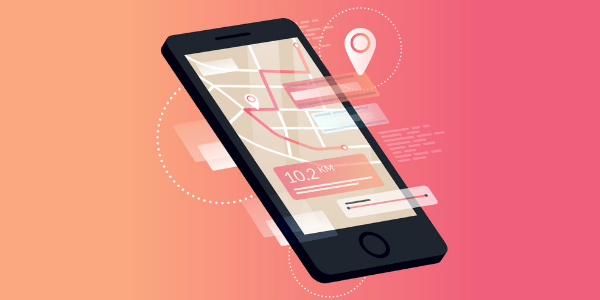 ---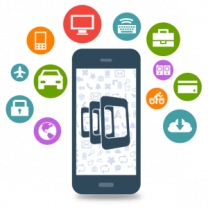 Looking for On-Demand App Development Solutions for Your Business?
Leveraging the cutting-edge customizable mobile app development technologies, we offer highly interactive and intuitive on-demand mobile app development services to make your life a bit more convenient.
---
4. More Payment Options
Even though online payment is so popular, restricting your customers to specific payment options can never be right. People prefer variety because it isn't necessary that everyone has the same payment option. Apart from the basic credit cards, debit cards, and net banking, the introduction of virtual wallets can prove to be very beneficial for better sales.

5. Easy Interface
This is key because if the app isn't easy to use or the information is scattered everywhere, people will be uninstalling the app in no time. A good application should be easy to use and informative, as well. It should be detailed, and it should be easy for a customer to add or remove products or services as they desire. The customers should be able to find what they're looking for easily and there should be clear filtering and sorting options.
6. Efficient Customer Care
Customers should be able to reach out in the case of any grievances. It should be made accessible for them to be able to chat with a customer care executive, call them up, or even drop an email regarding the issue. There should be the minimal time required for the customer care executives to get back to the customer to get their problems solved. This is important for a happy customer base.
Efficient customer care is an essential requirement if you want happy customers because those customers will spread the news about your app! Apart from chat support, you should also set up chatbots for basic queries so that people can inquire about tracking and other purchase details. You should also add a helpline SOS number to your app which they can contact for any emergencies they are facing.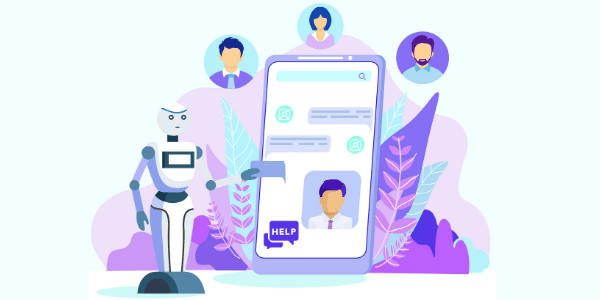 7. Rating and Review Options
Adding the opportunity for customers to give their feedback can generate a certain kind of trust that usually, other apps or websites lack. When a customer can rate products or services and review it, it can help them share their experience with other customers, and it can help other users of your app to decide.

8. Addition of Recent Search Activity and Past Orders
It's essential for customers to be able to use the app easily. Adding their recent search activity to the app development can make it helpful for them to find the products or services they were looking for earlier. The addition of past orders can help them repeat the order or to look through valuable information.
The terms AI and ML have been used interchangeably, but here's what they are. AI refers to Artificial Intelligence, which means that we create smart machines that can carry out tasks for this digitalized age. ML refers to Machine Learning, which is a part of AI, which is based on the concept that we should provide data to machines and let them learn on their own.
However, ML has become a part of AI. Whereas an AI would perform specific functions, ML allows it to go even further beyond that. With Machine Learning, the AI would be able to respond to complaints, recognize whether they are complaining or complimenting and react accordingly. It would also be able to identify the emotion in music. A well-developed AI, which is updated with Machine Learning, can help quickly store recent searches and even suggest similar items while keeping a customer's interests in mind.

9. The Wishlist Feature
The customer might not be able to purchase an item or service on the spot. It might even be out of stock, or they might want to come back to it later. Adding the wishlist feature to your app can be very helpful because they can add that item to their wishlist and then later, purchase it directly or by placing it in their cart.
10. Visual Appeal
When people say that an app should look visually appealing, they don't just mean that it should look pretty or colorful. The colors should pair well in the app. The text shouldn't be too bright or too dark, and the background shouldn't be the same color as the text. It doesn't have to be too fancy. It just has to be readable and informative.

Conclusion
There's a particular art to creating the perfect app, and it's vital to have the right on-demand services app features and elements added to the app. Success isn't far off when you follow the instructions and apply it to your personalized app!
Related Articles: