10 Keyword Suggestion Tools from Google
DCI
Keyword research is the most important part of SEO. Targeting wrong keywords will surely make your entire SEO campaign take a negative return. There are plenty of keyword research tools available on the Internet and you can use them wisely to analyze your keywords and plan your SEO strategy. There are both free and paid tools available. Google offers a big list of services and this includes keyword tools as well. Some of them are well-known and widely used, others are less popular but still useful, and all of them are absolutely free. So let's get started.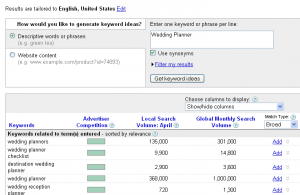 This is the most popular keyword analysis tool in SEO arsenal. Most SEOs, webmasters and even web users know about this. Primarily created for PPC advertisers, this has become a part of every SEO resource within few days of launch. This tool lists keywords suggestions based on the root keywords we apply. This also works on the URL with respect to its content.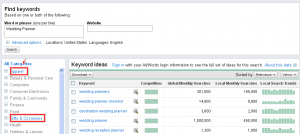 This tool from Google was first designed for PPC advertisers and later found to be very useful for organic searchers. It groups the keyword suggestions into relevant categories and lets you explore the generated keyword list to see what new keywords you can start advertising and/or optimizing for. Besides, the search based keyword tool also shows us the most relevant web page to promote the suggested keywords.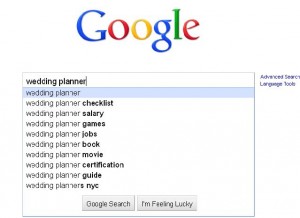 The simplest keyword research tool that Google offers. When we start typing a query in the search box in Google it starts displaying the popular queries based on the queries made by users. This might offer new and fresh ideas for your keyword analysis.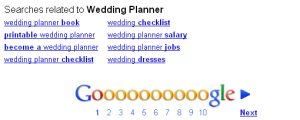 Another cool source of keyword suggestion from Google. Each time you run a search, you'll see searches related to your query displaying at the end of the page. To get even more keyword suggestions click the 'Show Options' link in the upper left-hand corner and switch over to the 'Related searches' view.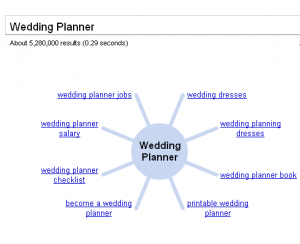 You can view the tool "Google Wonder Wheel" right below the related searches. There will be an advanced search option that will help you reach the tool. The keyword suggestions you get with Wonder Wheel are packed into relevant groups which helps you break down your keyword list into categories.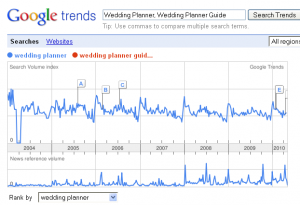 Google Trends reflects what keywords people are searching over time. Google Trends provides insights into broad search patterns. This helps track the periodic search volumes, rise / drop in targeted keywords and in which country your website / term is most popular. This gives an option to analyze up to 5 keywords at a time.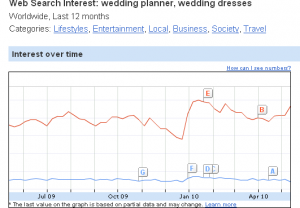 With Google Insights for Search, you can compare search volume patterns across specific regions, categories, time frames and properties Google Insights search provides us the following data,
Up to five keywords, relative search and traffic fluctuations
Rising searches for popular terms
Regional interests for the keyword
Compare your keyword with related category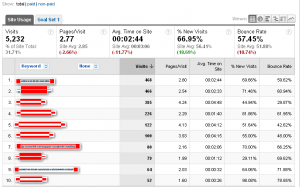 If you are already using Google Analytics, there are tremendous insights available that can be used for your ongoing keyword analysis fine tuning. You can get info on what keywords people already use to find your site in various search engines. Keeping these as seed keywords, you can explore and get more long tail keywords. Also you can check the keywords that rank with less bounce rate and more time on site metrics, making them rank ahead in SERP and thus improve the conversion.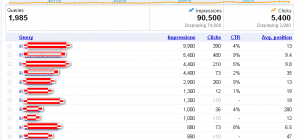 Google Webmaster tools provide insight details on the top searched terms and top clicked terms. We can make use of these terms and find which of the targeted keywords really drive traffic to us.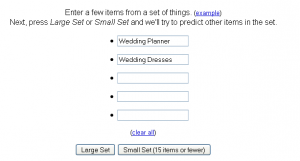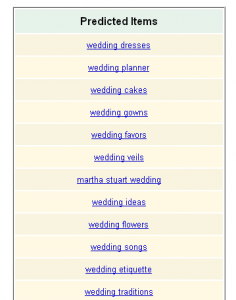 Google Sets is an experimental keyword tool at Google labs that creates sets of items based on a couple of primary keywords. You simply enter one or several words and the tool generates a list of related terms.
Know of any amazing SEO keyword suggestion tool from Google not listed here? Drop us a comment and let us know!