10 Tips to Keep Your Customers Coming Back to Your Site
DCI
Don't you think your customers must be bored of looking at your site again and again? Are you thinking of ways to offer them a refreshing experience each time they visit your site? Here are a few tips that will keep your customers coming back to you and even attract new customers.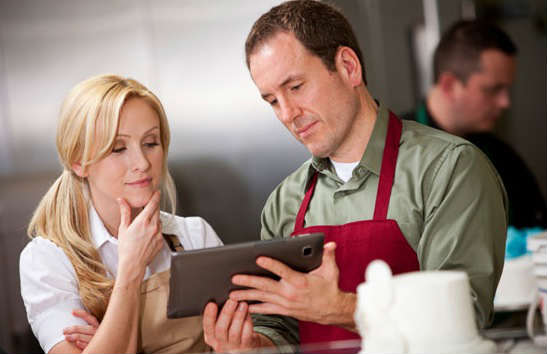 1) Make your site attractive
Keeping your site attractive does not mean you should have a lot of colorful graphics in it. Having a clear navigational structure is essential to make your site appeal to users. Information about products/services should be presented in a simple manner to help your customers understand everything easily.
2) Update the content frequently
Having old content in your site is just like having trash in your mail box. Keep updating your site with fresh content. Maintain a separate place on your site to display the latest updates, so that your customers will find it easy to see your latest updates and use them.
3) Have a good relationship with customers through social networks
Nowadays, social networking plays an important role in business life. Get in touch with your customers through social networks. Interacting with customers and informing them about your latest products/services and offers will attract more customers to your site.
4) Keep responding to your customers
Responding to people shows that you give them importance. So always try to respond to your customers as soon as possible, through mails or even phone calls. This kind of activity always draws customers to your site. You can also respond by using auto responders like, "Thank you for using our site".
5) Make your website secure
When you deal with your customers online, ensure that all transactions are safe. Downloads or purchases must always be secure. Make your customers feel that they will be assisted by you if they have any problem in the future, while using the service/product of yours.
6) Offer discounts on your services/products
Discounts can be offered during some special occasions to make your firm stand out from competition. This helps in forming strong bonds with your customers.
7) Regular distribution of newsletters
Regular newsletters regarding the organization always help you in staying connected with your customers. Newsletters are a sign that the organization is alive. Newsletters can be sent to customers through post or mail.
8) Keep your site simple
A simple site with proper information serves its purpose and helps customers understand what the actual use of your services/products are. Make your customers feel at ease while accessing your site.
9) Have a FAQ section
It is found everywhere that customers tend to ask the same queries and it can be a waste of time to answer the query many times. A solution can be found for this problem by adding a frequently asked queries section. This section will help customers find answers easily. This section should be updated with new questions regularly.
10) Appreciate your customers
Customers always remain with you when they are appreciated or rewarded periodically. For example, when a customer is using your service for many years, he can be rewarded or appreciated for his loyalty with discounts while he avails your service the next time.
Its is always difficult for an organization to keep hold of its customers. The tips mentioned above can help you in having your valuable customers connected with you always. Discuss with web development experts to keep your customer satisfied.