4 Simple Steps that Change your Marketing Campaign Viral
DCI
Every product needs a promotion so does every business. When the marketing goes viral, then the return of investment (ROI) one could expect is higher which is what every business / product owner looks for. When done correctly this created mass influence among the people thus gives great exposure.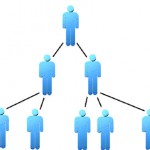 Viral Marketing
At the same time, if things went wrong, viral marketing can just break your entire business scenario as it has direct influence from people. When handled with care, we can always receive the output expected. Here I have listed four simple steps that helps you kick start your marketing campaign in a right path.

Giveaways
Freebies
Offer freebies or giveaways to the customers. Make sure the product you offer shows some value to the customers. This helps them to remember about your business. If your freebies / giveaways are not a valued one then it will not be of any use.
Add-on Service
Provide add-on service when you are not able to offer free value freebies. You just have to fit in something for free because people will be happy when they know that they are getting value for the money paid.
Short and Sweet
Keep your message that you are intended to promote as short and sweet. This helps people to pass on the messages to their surroundings. Word of mouth marketing is a effective one and I believe no digital marketing methods would overcome that at any point of time what so ever.
Social Viral Marketing
Social Media Marketing is an engagement with online communities to generate exposure, opportunity and sales. You can't create awareness / buzz for your product through social media sites over night. Nothing comes very easy and you need more home work to achieve the viral marketing via Social Media Sites. Do make use of sites like Facebook, Twitter, FriendFeed etc.
Help Others
Help others and then expect the return from them. When your fellow businessman / friends have a online business do help them promote their business / products by sending out messages, testimonials etc. This helps you attract people within the very close target region.
Viral Marketing is a great way as well to get your campaign to explode and be known to others. You can never go wrong with it when done correctly.