5 Uses of Google Wallet in Security and Business
DCI
Nowadays going mobile is one of the best options to go about everyday business. It allows anyone to have access to virtually almost anything just with one push of a button or a flick of a finger. Websites, establishments, stores are going mobile and even the way we transact with these establishments goes mobile, too.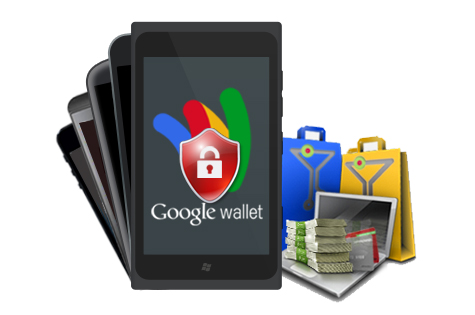 Introducing Google Wallet-a revolutionary mobile system of payment that allows its user to store electronic cards such as credit cards, debit cards, gift cards and loyalty cards, etc. What's even more amazing is that it allows you to redeem promotions such as discounts at your favorite store. Furthermore, Google Wallet provides you:
A Fast Way to Pay
As previously mentioned, Google Wallet can store and support all major debit cards and credit cards, making them readily available for you to plan on making transactions via mobile or even at hundreds and thousands of local stores who are NFC-enabled. A simple tap of your phone on an NFC terminal would automatically send the payment of whatever purchase you would want to make using any of your credit or debit cards. Furthermore, Google Wallet is also:
A Wallet you can lock
Security is one of the things that people would want to have with their transactions, a Google Wallet provides it. Google Wallet keeps all of your information private. It is also PIN protected so your wallet is locked at times while you are not using the app.
Remote Control your Wallet
Another security feature the Google Wallet provide is the ability to remote control your wallet when your phone gets stolen or lost. You can remotely access your wallet at wallet.google.com/manage using your computer so you can disable your wallet if ever your phone gets lost or stolen.
Encryption is the Key
In addition to all the security features of Google Wallet, the device also has a chip that is called the Secure Element that can store all the information of your payment card through a series of encryptions. This disables the transfer of important information to the merchants, securing your transactions. Since the Secure Element is separated from the main operating system of your phone, it would need encrypted protocols to access control of the information stored. This multi level data protection makes sure that all of your information is stored safe from tampering.
Google Wallet for Business
Aside from using Google Wallet for all of your purchases online and on the real world, the wallet also provides you with the opportunity to use it for your business. As more and more people are using Google Wallet every day, adding this feature to your store might be a very good addition to your business. For in-store businesses, you can start off by using NFC readers to readily accept payments via Google Wallet.
For online stores, you can accept payments via Google Wallet for products purchased in your online store. Doing so will speed things up with checkout when they are using their computers, phones or tablets. The good thing about accepting payments with Google Wallet is that your customers get to pay quickly without ever leaving your site, keeping them engaged and all of their payments will be securely delivered to your account with just one click.