5 ways to develop a killer iPad app
DCI
Its only three months since the iPad's release, but the app store lists more than 10,000 iPad-native apps. The response for the iPad has been tremendous and so is the scope for the iPad app store.
Every developer is now hunting for ideas to build an iPad app that sells. There is no single formula for developing a successful iPad app. The secret formula is indeed a blend of a number of things and this post will detail on those very things.
There are a lots of good apps in the App Store that are not sold as well as they should have. This is because not much marketing has been done for those particular apps, inspite of their stunning concepts. Marketing is a continuous process of aligning your message with the buyer until he acts on it, with revenue as the end result. I have listed a few points to be noted while developing your iPad app.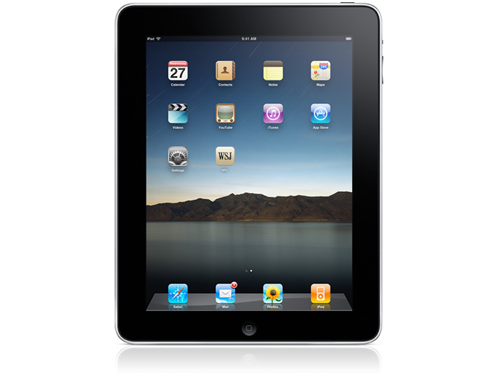 1. iPad Compatible App
The first and foremost thing is to develop an app that uses the entire 1024 x 728 pixel screen of the device. The size and capabilities of iPad mean that it is possible to create a new class of applications for the multi-touch interface and support for physical keyboards enable diverse modes of interactions as well. Make use of all the available features to develop a great app.
2. Develop a Unique Concept
You can come up with a unique app idea from your personal experience or identify the need for an app that might be in great demand. The base line is that you need to think how you can improve people's lives with a new technology solution. You can try and get some ideas by answering some of the questions below,
What are your daily activities that consume most of your time? Can your app help people speed up their day to day activities?
What is your industry? Is there something in your niche that can be improved by the use of your iPad app?
What are your favorite hobbies? Can your hobbies like gardening, fishing, etc. be improved by your app?
What are the childhood games you enjoyed playing? Can you recreate the game with some variation as a great app?
3. Trendy and News-worthy apps
Trends are always happening around the globe. Get inline with the latest trends and news to get a sparkling idea for your app. The trend might be Going Green, Eating Healthy, Fashion trends, Home decor and design etc.. There are tons of ideas to develop apps that can help someone get organized with the trends. There is a "green app" that helps drivers save fuel and money by driving more efficiently and an app that helps you design your home's interiors with photo samples of fabrics and flooring to include in the design.
4. App Design
The design should fit the tone of the app's purpose. If you are offering an app that will make someone's professional lives easier, the interface of the app should be clean and streamlined. If the app is an extension of good old video games, you can go with more pixilated or old school type graphics and designs. The app's design, no matter its style or look, should be something that can be clearly seen on the iPad.
5. Become Social with your app
The most popular category in the App Store are the social networking apps. All the well-known social networks like Facebook, Twitter, MySpace, LinkedIn etc. have an iPad app of their own. You have an opportunity to create an ancillary app for these social networks. You can add value to these applications, and here comes your blockbuster app, which people will purchase to be social 24/7.
Summary
Coming up with a completely unique idea for an app is difficult but not impossible. If you can't come up with a great new idea, you can always improve an existing app out there. Download some apps in the niche in which you would like to develop your app and see what features they offer and what they lack. Come up with a new app that you think will be having unique features than your competitors. The most important part is to market your iPad app in a way that reaches your target customers. That's the secret formula behind every iPad app's success!
Dot Com Infoway is an iPad application developer with many popular apps to its credit. To know more about our iPad services, visit our  iPad app development page