7 Best Halloween iPhone Photography Apps of 2010
DCI
Halloween is hardly a day away and we are sure all of you are busy preparing for the big fanfare of the year. At DCI, we thought of gifting you something unique this Halloween and have come up with this post – a list of some of the best Halloween photography apps! These apps are pretty scary to confront, but they carry the spirit of Halloween throughout. So, here we go for Halloween!
Insert-A-Zombie
Transform an ordinary snapshot into a great Halloween photo by posing with the undead! Insert-A-Zombie for iPhone and iPod Touch lets you easily insert a Zombie into any photo, or into one you are about to take. Choose from 45 zombies – move them into position, make them the size you need and save. Once they are saved, they are yours to share! See how creative you can get, then show to your friends!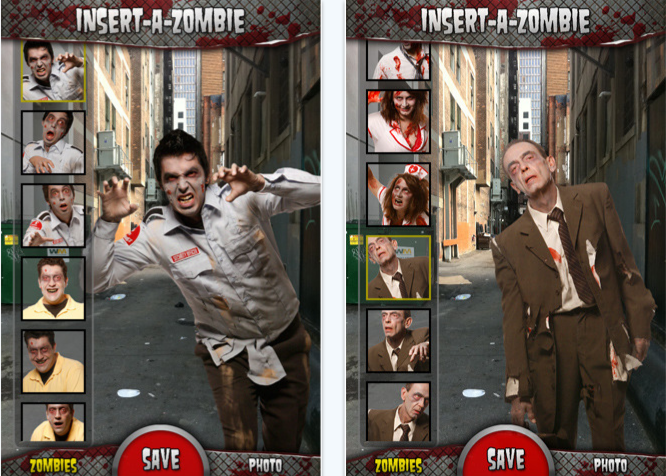 Price: $0.99
ReFace Halloween
Reface Halloween is a very nice tool to re-face your looks to scary with the simple tools available with the app. Your refaced image can be shared with your friends on Twitter and Facebook.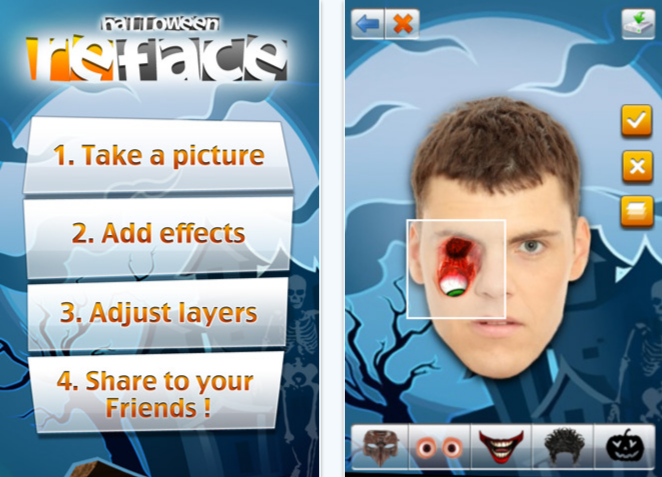 Price: $0.99
Zombie Me
Transform your friend's pictures into Zombies!! Add scary eyes, bloody mouths, wounds and lots of scary elements! Really easy to use, you can choose from an existing picture in your phone or take a new one. Finally the edited pictures can be saved and downloaded to your computer to print it, or send it by email.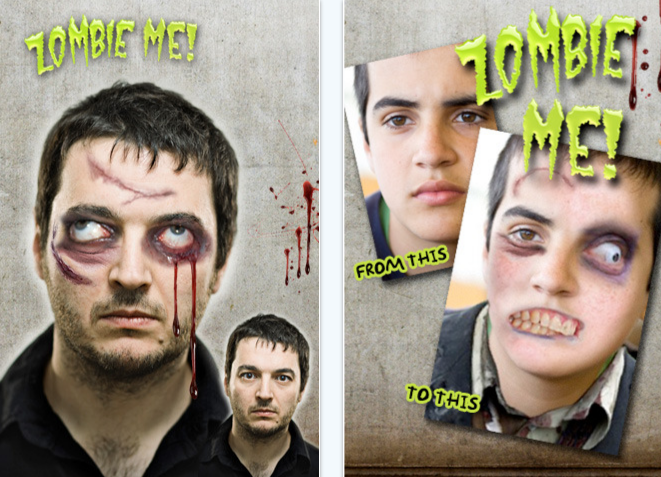 Price: $1.99
HauntedFace
HauntedFace turns your face to a range of scary ghosts, moving and screaming in 3D.Touching the screen makes ghosts transform into another shapes and masks. Shaking toggles the face between normal picture and 3D ghosts.
You can upload ghost images you created to Facebook/Twitter directly from the app. Share the ghosts with your friends.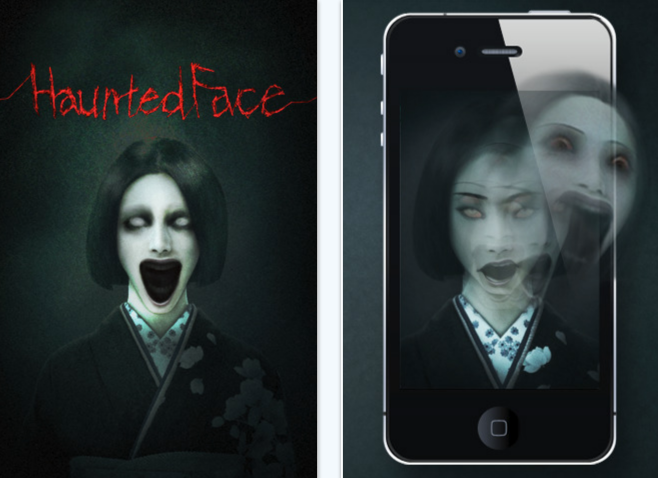 Price: $0.99
Ghost Capture
Ghost Capture  can manipulate any photo from your iPhone photo album. After choosing an image, (or taking a new photo directly through Ghost Capture) select a ghost to superimpose onto the photo. Choose from creepy Victorian children, faceless torsos, civil war soldiers, ghostly orbs, and more. After placing the ghost, slip the horizontal, adjust the size, rotation, and transparency to achieve optimum effect. Don't like the way your ghost is turning out? Hit the reset button to put it back in the center of the screen for you to start over or even select a different ghost! Save and email your creation to your friends, and let them judge for themselves!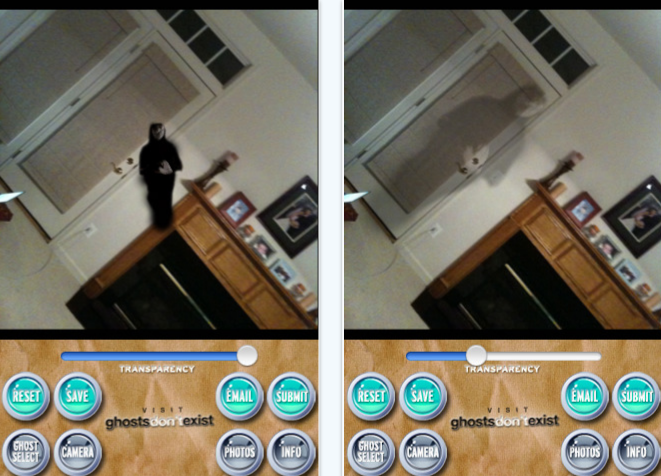 Price: $0.99
Ghost Camera Pro – Prank paranormal photography
This app generates the most authentic ghost images in your photos, allowing you to set the exact position of a ghost by dragging, change its size by pinch/pull gestures, or modify its opacity to compensate for pictures of different brightness. And all these adjustments are done in real time.
To make the pictures even more realistic, you can erase unwanted parts of the ghost to create the illusion of standing behind a person or object.
Pictures are either taken from within the app itself, from iPhone's default camera, or imported from Saved Photos.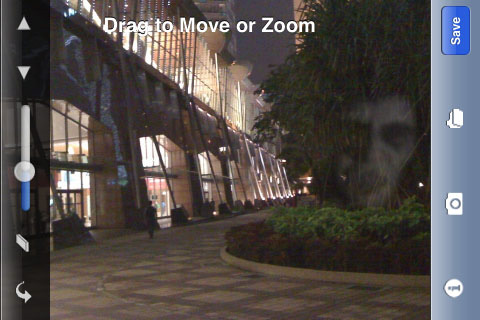 Price: $0.99
iMut8r
iMut8r is a creative application that allows you to transform photos into terrifying portraits of macabre! The combinations are endless! With the ability to switch between genres, you can cross-morph your characters into wicked hybrids of horror!
With 7 character options to choose from, including Zombies, Vampires, Werewolves, Witches, Freakenthings, Demons, and the brand-new Ghouls, you'll spend countless hours turning your friends into things that go bump in the night! ??With a unique fading feature, iMut8r allows you to realistically blend your Mut8shuns into your photos, enabling a realistic, disturbing, and often-hilarious finishing touch.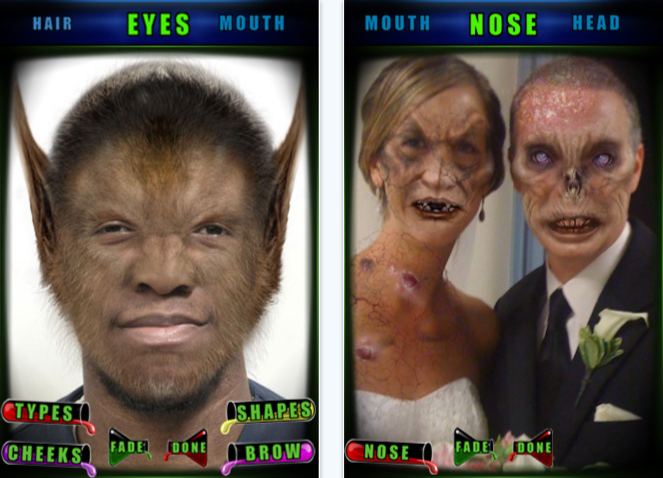 Price: $0.99