Possible Ways of Achieving Targeted Customers Using Google My Business
DCI
Google My Business is one of the search engine giant's initiatives that seek to aid businesses in establishing their presence online. If in the past, there was no other way for you to reach your target audience than SEO, most businesses (particularly local ones) can now use the said platform to get to their customers easily via the SERPs.
As for the methods that you can apply to achieve this, know that we have taken the initiative to list down some of the proven ones that you can certainly test out as soon as possible. Optimizing the business information you enter, which is basically the main thing that you can do in the platform, is the key to getting to the right clients that you want.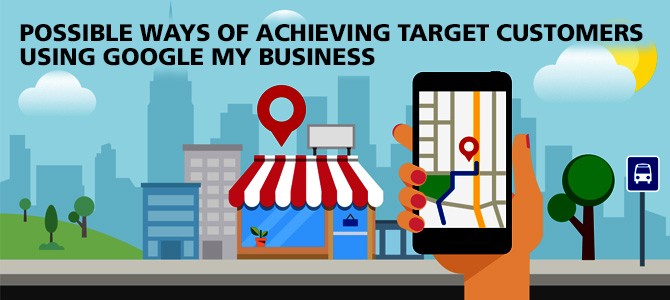 Enter All the Necessary Info and Verify Your Business Profile
The first important step that you definitely shouldn't miss doing is to claim your business. It's also crucial for you to enter all the information regarding your business. From your name and business category to its address, opening hours and phone number. Ensure that you tag a specific category for your business, don't settle for something general.
Go all the way and add a photo of the business, the locale and customers as well; as much as possible, it has to stand out and would make potential customers want to click it. Of course, it also wouldn't hurt to convince your present customers to start uploading photos of their experience with your business.
Additionally, make sure that all the information is kept up-to-date and always matches the one that is displayed on your business's website. This especially applies to the local number that is listed and the page that it links to Lastly, you should also take the time to create citations on other search engines and platforms like Bing, Yahoo, and Yelp.
Free SEO Audit Tool

Encourage the Creation of Reviews
Think of reviews as ranking signals that Google prioritizes since they're a telling sign that your business is bringing value and should be promoted more Again, this could not be more evident in local search results, where most local businesses with high ratings occupy the top. What's great is that within the Google My Business interface (dashboard), the platform has a good way of notifying you of new reviews that you receive.
Reviews are crucial since they serve as citations for any listing that you make. Citations from Google reviews serve as good signals that your business is relevant and should get more visibility in search results. However, you should limit your business to Google reviews alone as getting them from other sources (other relevant sites) would only confirm the reviews that you receive on your Google My Business linking. This is one sure way of assuring Google that you are not trying to manipulate your rankings by targeting reviews in their platform alone.
Once you start getting reviews from other sites, Google will often see that as a natural result of people liking their experience with you While you may not always receive positive feedback all the time, you should still encourage any kind of review as it only ever builds trust and motivates you to improve your product or service further.
Make Your Business Readily Visible to Google Maps
Again, this factor hinges primarily on the information you enter, particularly the category that you label your business with Create a vivid description of your business as well by expounding in detail on what it offers. One advantage of incorporating your business into Google Maps is that the platform provides your customers with directions on how to get to your business's particular location.