Amazon's Android Appstore Celebrates First Anniversary with a Week of Deals
DCI
Amazon is celebrating the first anniversary of its Android Appstore launch by dropping prices on a bunch of its apps. The company said that it had 4000 apps at launch and now it sports 31000 apps on the store where millions of apps have been purchased by customers.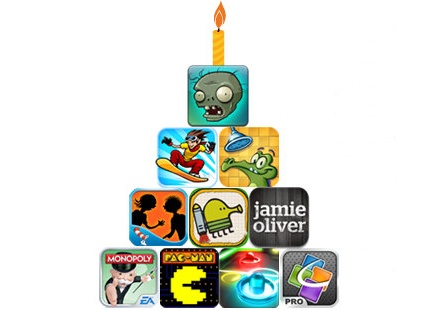 Amazon's Appstore was launched on March 22nd last year. To celebrate the 1-year mark, Amazon is offering a week of deals on most popular apps like Fruit Ninja, Wolfram Alpha, Dr. Seuss's The Shape of Me and Other Stuff, TETRIS, PAC-MAN, The Lost City, Jamie Oliver's 20 Minute Meals and AccuWeather Platinum. These apps will be offered for sale at discounted prices.
Birthday deals started yesterday with a discount of 67% on a top paid app, Plants vs Zombies. Today Amazon will announce special deals on two apps, three more apps tomorrow and so on for the entire week. The company is also offering a Birthday Giveaway in the form of an Android Kindle Fire to eight lucky winners who enter the sweepstakes by March 31.
"Customers have used the Amazon Appstore to test drive and buy millions of apps and games for their Kindle Fire and other Android devices in the first year alone," said Aaron Rubenson, director of Amazon Appstore for Android. "To thank customers for shopping with us, we worked closely with our developers to offer special discounts on some of the most popular apps all week long."
Customers can use Amazon's test drive feature to test apps before buying them.
Dot Com Infoway is an Android application development company with many popular apps to its credit. To know more about our services, visit our Android app development page and Mobile app development page.