Amazon's New Kindle Fire with HD Display Coming Soon
DCI
Amazon is currently working on a next generation Kindle Fire tablet that will be thinner and lighter with a high-definition screen. The tablet is expected to be released in the next few months.
According to a report from AllthingsD, Amazon's latest Kindle Fire tablet will feature a 1280 x 800 pixel screen (about the same as the iPad2) which is a great leap from the current model's 1080 x 600 pixels.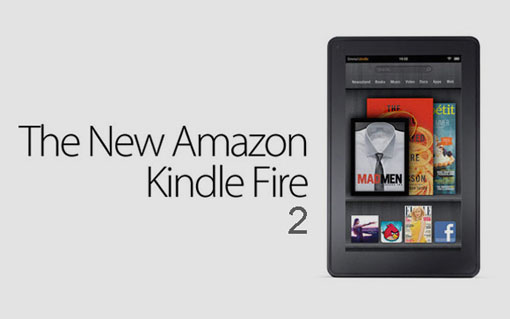 "That's a 67 percent increase in total pixels, and it is visually significant. It gives the display a PPI (pixels per inch) of 216." said DisplayMate President Raymond Soneira. The report suggests that the new model will have better visual clarity and image crispness as it comes with a pixel density that is 29% greater than that of the current Kindle Fire.
The report also says that the resolution of the new Kindle Fire will have a different aspect ratio (width-to-height ratio) of 1.60 instead of the current elongated 1.71 ratio. This would give the tablet a more standard, less 'skinny' rectangle look. Apart from this, it will also feature a built-in camera.
The Kindle Fire, with its price tag of $200 has been one of the most successful tablets in the Android market, till date. Now with the latest improvements in the forthcoming new model at the same price range, it will face heavy competition from the Apple's 7-inch 'iPad Mini' that could come with a price range of $199 and Google's 7-inch, $199 Nexus 7.
The next-generation Kindle Fire is expected to be shipped by September this year.