Apple Devices Dominate U.S. Mobile Shopping
DCI
According to a new study, Apple devices were responsible for over 90% mobile purchases during this holiday in the U.S.
Retail analyst firm RichRelevance suggests that iOS devices dominated the mobile online shopping in 2011. It was 88% during the April of this year and reached 92% at December. According to this study, iOS users are spending 19% more per order on average than Android users. The average order value of iOS devices was at US $ 123 while Android and desktop orders were at US $101 and US $87 respectively.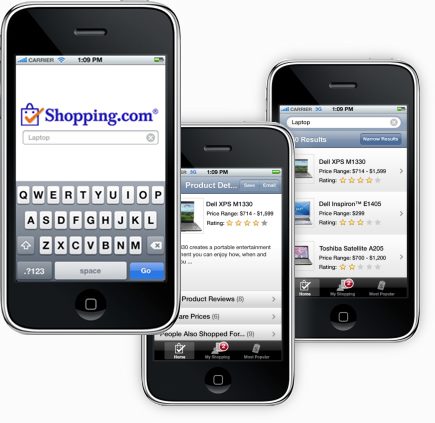 David Selinger, CEO of RichRelevance said "The numbers across our retailing partners sites demonstrate just how powerful the iOS platform is enabling mobile web shopping and, while still below 5 percent in total conversion, mobile traffic's doubling in eight months is a trend we only see accelerating. In order to succeed in this dynamic market, retailers and brands must ensure they are addressing relevance throughout the channels where people are shopping, ensuring a seamless experience across the interplay of device, context and consumer behavior."
For this study, RichRelevance analyzed 3.4 billion online shopping sessions between April and December 2011.
Dot Com Infoway is an iPhone app development and marketing company with many popular apps to its credit. To know more about our services, visit our iPhone app development page and Mobile apps development page.