Apple's New iPad Mini for $329
DCI
The most anticipated iPad Mini was released by Apple with some other new products, yesterday at California theater in San Jose.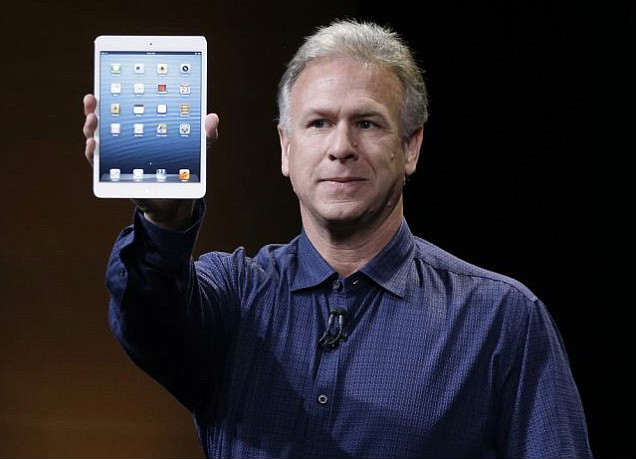 The iPad Mini is 7.2mm thin and weighs 0.68 pounds. It has got a 7.9 inch LCD display with a 1,024 x 768 resolution. The iPad Mini's design is thinner with ultra rounded edges. The 5-megapixel camera has got upgraded front-and rear-facing features. Pricing starts at $329 for 16GB of memory, $429 for 32GB and $529 for 64GB with Wi-Fi. The cellular-network versions are also available. The iPad Mini has been initially launched in around 40-50 countries.
A fourth-generation iPad, a new version of iBooks, a new iMac, Mac Mini, Apple Fusion Drive and a 13 inch MacBook Pro with a retina display are the other products that were released.
With a faster processor, the fourth-generation iPad will work on Sprint's 4G LTE network and costs $499. The new version of iBooks works better with iCloud and has a continuous scrolling system. The iMac will be available in December for $1,299 and $1,799, in 21-inch and 27-inch versions respectively. It will have a much thinner display than the present available version. The 13 inch MacBook Pro costs $1,699 and is much lighter than the previous one.
"We told you we'd deliver amazing innovation this year, and I hope you'll agree we did. It's been an incredible year … a truly prolific year of innovation for Apple," said Tim Cook, CEO of Apple at the event. "We hope you love these products as much as we've loved creating them," he added.