Bing Overtakes Yahoo as the Second Most Popular Search Engine in U.S.
DCI
comScore has reported that Bing surpassed Yahoo in December 2011 to become the second most utilized search engine in the U.S.
Microsoft sites (Bing) got 15.1 percent of search requests in the U.S., while Yahoo received 14.5 percent. Ask Network processed 3 percent of the search queries and AOL managed to get only 1.6%. However, Google maintained the top position with 65.9 percent market share that is up by 0.5 percentage points, when compared to November 2011.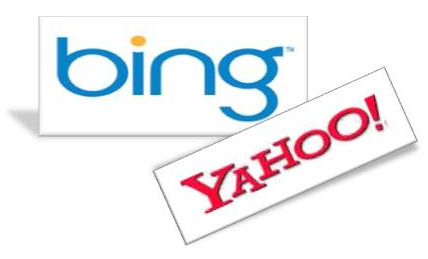 While explaining about the volume of search queries, comScore reports, "More than 18.2 billion explicit core searches were conducted in December. Google Sites ranked first with 12 billion, followed by Microsoft Sites with 2.7 billion and Yahoo! Sites with 2.6 billion. Ask Network delivered 531 million searches, while AOL, Inc. rounded out the top five with 287 million."
However, Bing cannot claim that it is entirely good news, as it has been powering Yahoo Search.
Dot Com Infoway helps clients market their products/services through cost-effective Internet Marketing and Social Media Marketing solutions. To get a free quote for these services, contact us.