Chrome the Second Most Used Browser
DCI
Google Chrome has overtaken Firefox in the browser war to become the second most used web browser.
StatCounter, a service that monitors Internet statistics has released a report that states Chrome beat Firefox in November 2011. This report says that Internet Explorer leads the race with 40.63% market share while Chrome has 25.69%, as compared to Firefox's 25.23%. This report has also pointed out that the dominance of Internet Explorer has been steadily dropping.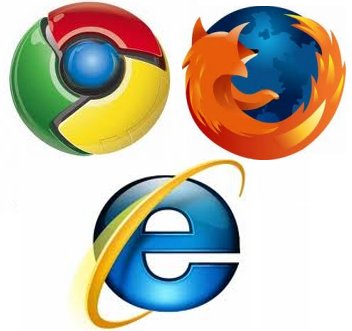 "We can look forward to a fascinating battle between Microsoft and Google as the pace of growth of Chrome suggests that it will become a real rival to Internet Explorer globally", said Aodhan Cullen, CEO of StatCounter. However, Internet Explorer continues to reign over the U.S. region with 50.66% market share. It was 46.11% in October 2011.
StatCounter's statistics is based on the browser usage and not the downloads.
Dot Com Infoway is a Web Development company that has developed many popular websites. To know more about our services, visit our Web Development and Web Design pages.