DCI Gets Red Herring Top 100 Asia Award
DCI
Dot Com Infoway has bagged the Red Herring Top 100 Asia award this year.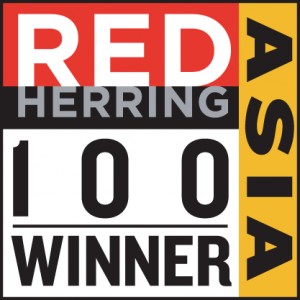 Red Herring is a global media company that hosts events around the world to bring together industry leaders, venture capitalists, entrepreneurs and other financiers. Reg Herring's Top 100 list is considered as a mark of distinction for identifying the most innovative companies from around the world. DCI has been listed in the Red Herring Top 100 Asia for the year 2011.
While speaking about the Red Herring award Mr. C.R. Venkatesh, CEO of DCI said, "We feel honored to be featured by Red Herring as one of the Top 100 companies from Asia for the year 2011. It is a tribute to the entire team at DCI for their untiring efforts, determination and unmatched customer service over the years." Mr. Vijayakumar Radhakrishnan, CTO of DCI added, "Our technologies and services continue to stand out as the finest solutions in the marketplace and we are delighted to have our efforts recognized on a global level by a Top 100 ranking."
Dot Com Infoway offers a wide spectrum of IT services which include application development, web development, mobile app development, mobile app marketing and Internet marketing.