DCI is a Red Herring 2011 Global Award Finalist
DCI
Dot Com Infoway has been selected as a finalist for the prestigious Red Herring 2011 Top 100 Global award.
This global a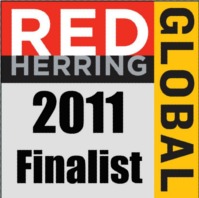 ward honors the year's most audacious and far-reaching private technology companies and entrepreneurs from across the globe by recognizing their achievement and technical brilliance. After bagging the Red Herring Top 100 Asia award, now DCI has taken it a step further by becoming the finalist for the Red Herring 2011 Top 100 Global award.
While speaking about this, Mr. C.R. Venkatesh, CEO of DCI said, "As accolades always spur achievement, DCI is elated to be selected as a Red Herring 2011 Global finalist and we look forward to competing for top honors. We thank Red Herring for organizing one of the industry's most respected award programs, which celebrates the achievements, innovations and passion of promising ventures."
The finalists will present their winning strategies at the Red Herring Global forum in Los Angeles, from December 5 to 7, 2011 and the winners will be announced at a special event there.
Dot Com Infoway offers a wide host of enterprise solutions that include application development, web development, mobile application development and Internet marketing.