DCI Launches Official Website for the Netherlands
DCI
Dot Com Infoway (DCI) has recently launched a new website, which is designed to cater to the specific requirements of the Dutch market.
The Netherlands site, http://www.dotcominfoway.nl/, will provide both local and international outsourcing for various services that include Mobile Application Development, Search Engine Optimization and Web Development.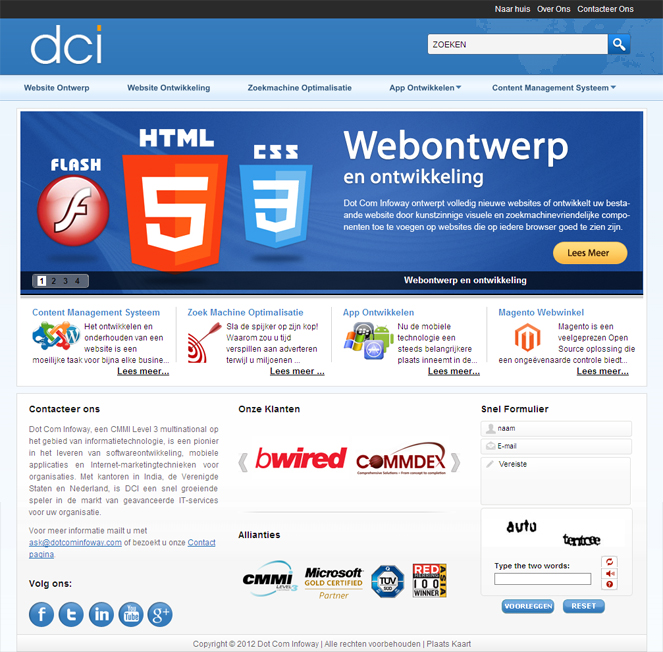 DCI has been closely studying European markets, in an effort to expand its services and business worldwide. The launch of the corporate website for the Netherlands further supports its vision of keeping up with the growing needs of the industry and fulfilling the business demands of its clients.
While speaking about the launch, Mr. C. R. Venkatesh, CEO of DCI said, "After the launch of our services exclusively for clients in Australia, we felt the growing need to connect with our clients in their native languages. The Dutch version of our corporate website is the first step in providing this support, serving existing customers in that region and attracting new ones. It is important that our clients in the Netherlands know that we have both a world-wide and a local presence in the market."
DCI's Netherlands launch has come ten months after its launch in Australia.