DCI Listed on TopSEORankers Best SEO Companies
DCI
We are thrilled and proud to be listed among the best SEO companies at TopSEORankers, a service listing directory that allows business owners to find the best SEO firms that can match their business needs. TopSEORankers lists companies based on a thorough analysis of each company's proven track record and the projects they have undertaken, client reviews and website traffic.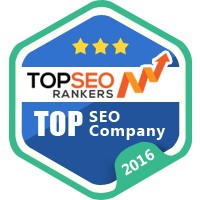 The SEO landscape today is a result of constantly evolving trends and strategies that have undergone a complete metamorphosis. Today, businesses have to constantly alter their SEO strategies in order to stay on top of these changes. Whether it's link-building, content marketing, mobile optimization or social media integration, the guidelines that dictate each of these strategies have become stricter and focused on quality than quantity. As such, the SEO firm you hire should be able to distinguish between what tactics define an effective and quality SEO campaign, and what can result in a search engine penalty.
Our SEO strategists are highly experienced in delivering long-lasting, sustainable results that have helped our clients fulfil their requirements for improved visibility and rankings. Through a flexible methodology that is based on sustainability and constant improvement, DCI has always strived to provide customers with customized strategies that are uniquely tailored for each client. It is wonderful to see our efforts acknowledged through a listing at TopSEORankers.