DCI Participates in De Nederlandse Carrieredagen 2011
DCI
DCI took part in De Nederlandse Carrieredagen 2011, a career event organized by jobnet.nl in Amsterdam, Netherlands.
In this event, over 140 top employers made company presentations and organized workshops to help students get a head start on their careers. Hans van de Raqt, Sales Manager at Dot Com Infoway, conducted a workshop on the 'Dos and Don'ts of Social Media', which threw light on the benefits of using social media for job search in an increasingly competitive employment market.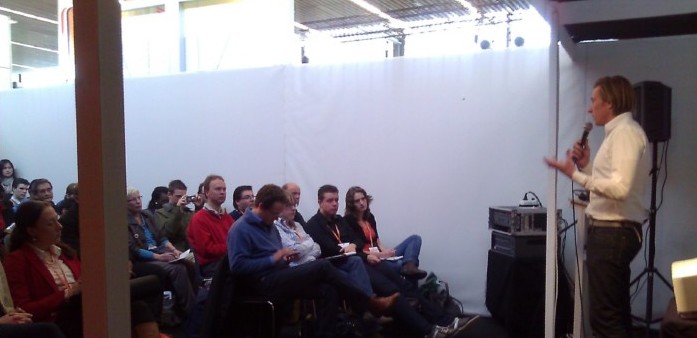 Speaking about the event, Mr.Hans van de Raqt said, "Owing to its rapid development and growth, Dot Com Infoway is always looking for enterprising people who can work systematically to provide the best possible service in the IT sphere. This event provided us with a stage to showcase the career opportunities available at DCI and reiterate the importance of social media and its usage."
The event took place at Amsterdam RAI on November 25 and 26, 2011 on the occasion of the Dutch Career Days.