Different Ways SEO & PPC Strategies Can Work Together for Better ROI
DCI
If you use SEO and PPC as a part of your marketing strategy, now there's a way for them to be used together to increase your ROI. Read below to learn more.
SEO
SEO, short for search engine optimization is a technique used to drive more traffic to your website. It involves creating content that consists of targeted keywords or keyword phrases that potential customers are likely searching for. In doing so, your fully optimized content will capture their attention and lead them to your landing page or website.
The way SEO works is that it allows your strategically optimized search results to receive higher rankings on the first page of the search engine.
Another advantage of using SEO as a part of your marketing strategy, is that it allows you to also create links from other relevant optimized sites as well – further building even more online traffic to your website.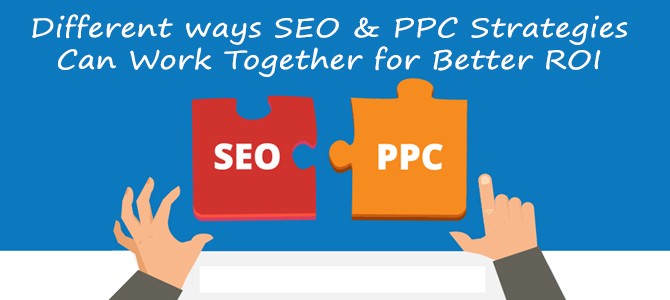 PPC
PPC, short for pay per click is another advertising strategy designed to drive more traffic to your site by using Google's Adwords.
A totally separate advertising strategy from SEO, PPC allows you to create strategically optimized keywords that are used within the ad campaigns. This strategy is designed to capture your targeted audience's attention so that they can click on the ad that leads to your site.
The PPC Google platform allows advertisers to bid on their keywords while creating paid advertisements. This creates an advantage in that it drives traffic to your landing pages much more immediately than other marketing tactics.
Free SEO Audit Tool

The Powerful Impact of Using the two Strategies Together
When used together, the results from the use of PPC and SEO appear in different positions on the search engine results. The ads now appear at the top and at the bottom of the search engine results. Consequently, the real advantage of using them together means that they will likely take up an entire page on the search results.
Another great advantage is making the use of keyword reports a part of your preliminary research prior to launching either of the two strategies. For example, a keyword planner is a tool that is used to research potential keywords to better determine and estimate how they may affect your campaign. The search query reports, which are associated with Google Adwords is also extremely valuable. It provides more insight as to which keywords are driving the most traffic. The query reports also include information such as impressions and conversions. They can be helpful when developing your SEO marketing strategy as well.
To sum up, the use of SEO in conjunction with PPC can yield astounding results. They can complement each other in a variety of ways that ultimately provide a great competitive advantage that results in overall higher rankings, higher conversions and an increase in ROI.