Different Ways to Use Infographics to Generate More Leads
DCI
Many people enjoy the ease of using a great infographic that conveys a message, tells a story or explains difficult tasks in a simplistic and memorable manner.
A well designed, easy to read, infographic with reliable data makes it easy for viewers to follow along and easily transform complex information into visually appealing content. Infographics can gain popularity on many social media platforms and make great tools for simplifying processes, attracting more viewers and untimely generating leads and driving more traffic to your website through infographic promotion services.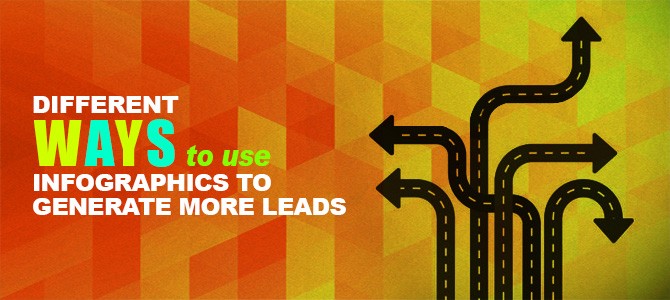 Below are specific ways to use infographics to generate more leads
Use an infographic to make an offer or explain a process
If you have a free trial that you would like to offer or other discounts, simply write out a breakdown of various benefits and the way that it can be used. One great approach is to first list 10 of the most important things about your offer. This could include the problems that it will solve its benefits or it's impact when used.
When mapping this out in a well-designed manner it's shareable image can be an excellent tool to lead users to the next part of the lead generation process.
Become familiar with design resources
If you can design your own infographic images great, but if not, there are several of them available for free. Including one that's available in a package referred to as the five free infographic templates that are available in PowerPoint format. In this case, all you would need to do is add the information that you have mapped out in the previous section, modify the graphics accordingly to fit the data and you've got your own customized infographic.
To that end, there are other sites available for free that allow you to gain access to a wide array of visual content that also includes infographics. The free sites include Canva or Venngage, both of which allows you to upgrade for a reasonable cost associated.
Create a blog post that highlights your infographic
Now that you have a fully designed infographic, the next thing that you need to do is find somewhere to place It. Particularly on your website where its easy for users to find it. Blogs tend to be a very effective place to hold infographics, followed by a short post since your designs and visual content speak for themselves. All you need is a small paragraph right above the infographic containing a brief introduction of what's to follow.
Optimizing your post
Another important thing about writing a brief post above your infographic is so that you can optimize it, allowing people to find your content organically.
Since infographics are frequently shared on social media platforms, be sure you have a strongly optimized title.
Adding a call to action (CTA)
Be sure to add a landing page that is linked to your offer. In doing so, visitors can complete a form in exchange for your content that you've created. Every completed form that you receive is a new lead for you. Insert a call to action into the blog post and make sure that it's hyperlinked to your landing page.
Make social sharing easy
Make sharing easy by adding social sharing buttons such as LinkedIn, Twitter, Google+, Facebook, Pinterest and more.