Top 10 Critical Digital Marketing Lessons From Netflix's Squid Game
Venkatesh C.R
'Squid Game', the Korean Netflix show, has become a rage, and every other discussion mentions it. With its popularity soaring and people from all industries trying to take lessons from it, Indian Railways too did not lag. They joined the Squid Game bandwagon with their brand new creative on COVID-19 protocols taking inputs and pictures from the Squid Game.
A group of players come together to participate in a series of children's games in life or death situations with a final prize of 46 billion Korean money that has inspired digital marketers beyond means. Digital marketing agencies can't resist the temptation to draw parallels between the show's online marketing tactics and lessons.
Watching this thriller series, we found invaluable lessons on digital marketing.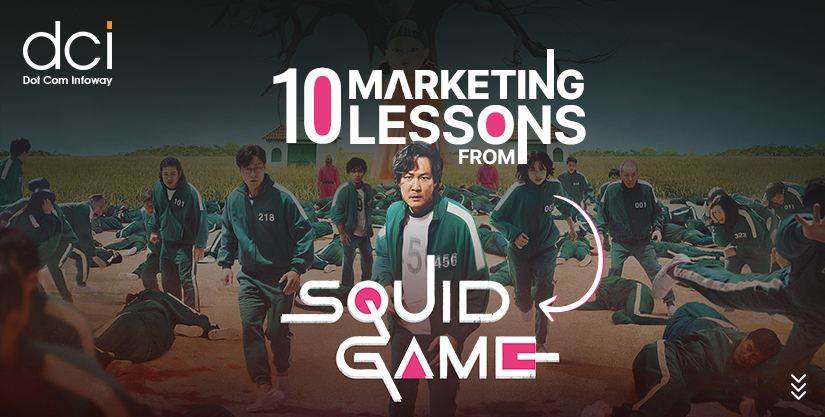 1 – Choose Wisely
One of the principal lessons the Squid Game teaches is about the importance of your game partner/team. If there is a slip, it's going to be fatal for the players/team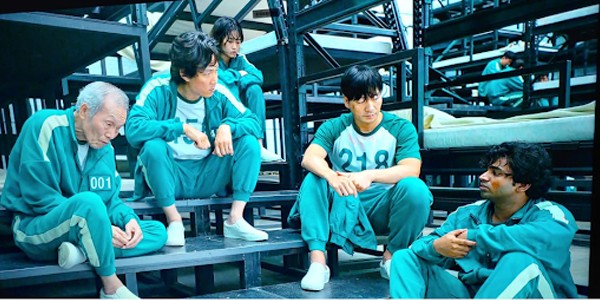 Digital Marketing
Selecting the right Marketing Company is important for the success of your digital marketing efforts. Always ensure you're in the right company for the best results.
2 – You Don't Need to Be the First Always
In Episode 1, there is this "Red Light, Green Light" for players where the sport of run-and-freeze is emulated. Players have to try to reach their way towards a finish line without being gunned down. The episode shows two players rushing fast but shot for moving in red light. The rest of the players get alert and realize the life or death situation, play the sport carefully, and a few manage to get past the finish line.
Digital Marketing:
In digital marketing, too, the first mover is not necessarily the winner. Be it creating a viral trend of a new strategy, and chances are very high the second or the third ones make the most of it. In fact, by being the second person, digital marketers can assess the risk and take or tweak strategies to reap the full benefit. However, do not be the last one to join the league and miss the opportunity.
3 – Have A Strategy
In Squid Game, there are several incidents where last-minute strategy pays off and helps the players move to the next round. In Episode 5, Gi-hun's team wins the tug-of-war; Gi-hun licks his dalgona biscuit to get his chosen shape, are examples.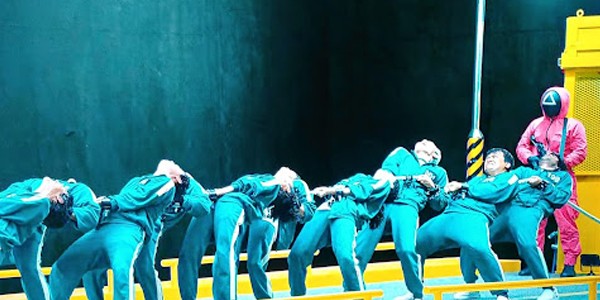 Digital Marketing:
It's critical to have a strategy for your digital marketing campaign. Setting up the goals to the budget and tweaking the campaign based on evaluation is a must in digital marketing.
4 – Level-Playing Field
In Episodes 4 and 5, in the game of tug-of-war, Gi-hun's 5- member team had to face a team of 10. But Gi-hun made it with his strategy.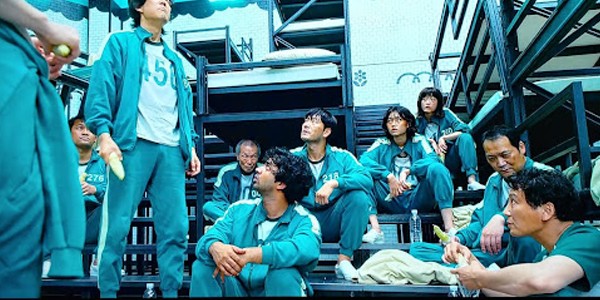 Digital Marketing:
When you are a newbie in digital marketing, often you'll have to compete with established ones and win over them to make progress. But digital marketing makes it a level playing field irrespective of the might of the opposition. What matters is strategy and execution.
5 – Be Prepared for Surprises
Every episode unfolds thrilling moments in the Squid Game with the players facing life-or-death scenarios. It is the same with digital marketing. If the PPC advertising lead generation campaign is not performing, it's a life-or-death situation for the digital marketer.
Digital Marketing:
Like Gi-hun in the series, you can never be fully prepared for the incidents in your campaigns. But you can decide how you want to tackle these issues. From ad copy changes to shifting algorithms, many things can throw your campaign out of gear. Attributing and co-relating the results of your campaign results are a must to survive in the long run.
---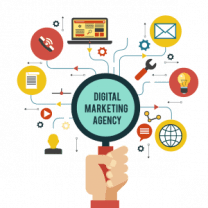 Join Hands with a Leading Digital Marketing Agency and Get Tangible Results from Your Business!
We are a full-service digital marketing agency, serving B2B & B2C companies with a complete digital marketing solution and we focus on delivering exceptional ROI and outstanding results for your business.
---
6 – Observe the Happenings Around You
Detective Jun-Ho impressed everyone with his observational power. Jun-Ho was a keen observer of his surroundings, from a worker to a manager and later posing as a waiter in a VIP room. With his observation, he made use of every opportunity to confront, infiltrate or retreat, depending on the situation.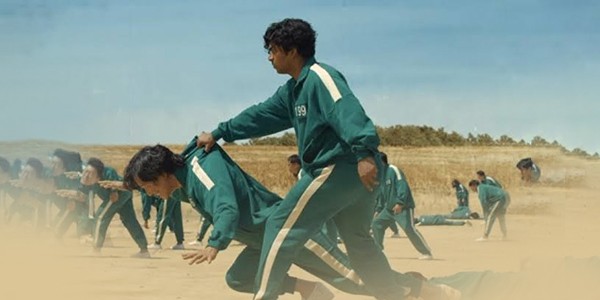 Digital Marketing:
Different private organizations own social media platforms, and digital marketers rely on them for the campaigns. Hence understanding the platforms are a must. As you are working in an ever-evolving industry, you need to be aware and observant of the happenings in the industry and watch the competition and evaluate your chances.
7 – Creativity Wins the Game or Think Out of the Box
In the Honeycomb game, competitors had to outsmart conventions and think out of the box to survive. Having a creative bent of mind and finding an unconventional solution is essential.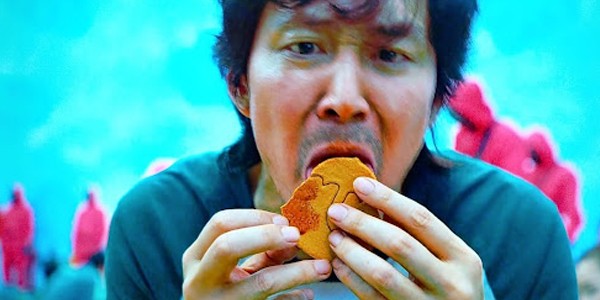 Digital Marketing:
To survive in the fast-changing world, you need to be flexible and adaptable to changes. To a digital marketer, what helps push the boundary is created to develop innovative solutions to give a competitive edge to your business.
8 – You're Being Watched
In Squid Game, the players are being watched every single moment, even after their game hours. The Front Man can watch all activities from his control room.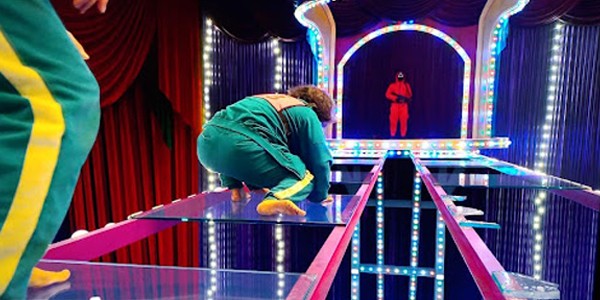 Digital Marketing:
In digital marketing, too, you're being watched from everywhere by the moderators on social media, audience, and the business owner, who has access to the analytics sections and evaluate your campaign.
9 – Play Well and Clean
In the Squid Gameshow, there are several situations in which players move forward by lying (Episode 6, Ali's marbles), knocking down others for self-gain (Episode 7, glass bridge), or directly removing others (Episode 4, night riots). Almost every player in the game harms others for gains. But, the protagonist, Gi-hun has concern for his fellow players, though he also has to look for his progress in the show.
Digital Marketing:
In digital marketing, there are digital marketing techniques to cheat the system and benefit critical advantage over competitors. But many try misrepresentation or showing competitors wrong and such actions. However, it will eventually hurt your brand and business.
10 – Don't Count Only Results
In the Squid Game, Sang-Woo is one of the most loved and hated characters. Always staggering between taking the moral right decision versus personal benefit, Sang-Woo's way to win the game from Episode 6 onwards was hard to watch. While he supported Ali in Episode 2, he betrayed him in Episode 6 for his benefit.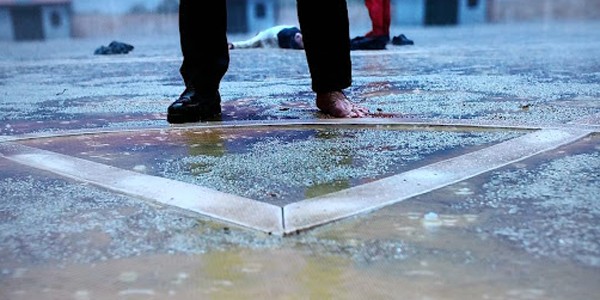 Digital Marketing:
In digital marketing, most business owners do not show the patience for their campaign to start performing. While it is vital to get leads and conversions, only focusing on them will harm.
Wrapping Up
The success of Squid Game tells us, digital marketers, that innovation is the key. While conventional content and tried and tested methods can get attention for your brand, you need to create unique and captivating concepts to make your brand visible and go viral.