Dot Com Infoway: Featured as a 2016 Leading Mobile & App Marketing Agency
DCI
Dot Com Infoway was recently featured as the 2016 top mobile & app marketing agency by independent research firm Clutch. Clutch is based in Washington, DC and has very thorough research on mobile & app marketing agencies and other digital marketing agencies. Based on Clutch's methodology, we were placed against other mobile & app marketing agencies in their Leaders Matrix seen below. Their methodology took into account many things: our previous work, client base, and our proven ability to deliver on past projects.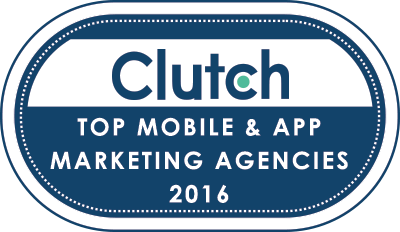 Below is a quote from a satisfied client:
"Dot Com Infoway delivered work on time and were very responsive for feedback, requests for assistance. Overall, they provided a great experience. I like them because they "walk the talk." If they couldn't deliver on something I asked, they would not mislead you. They are very direct and honest."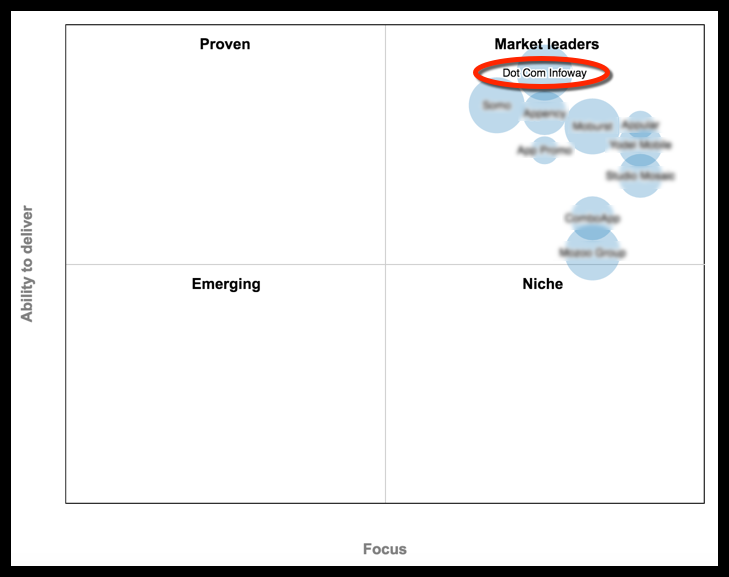 They reached out to eight of our clients for an unbiased full-length review of our services. We were happy to see that our customer had a great experience working with us. You can see a snapshot of the review below.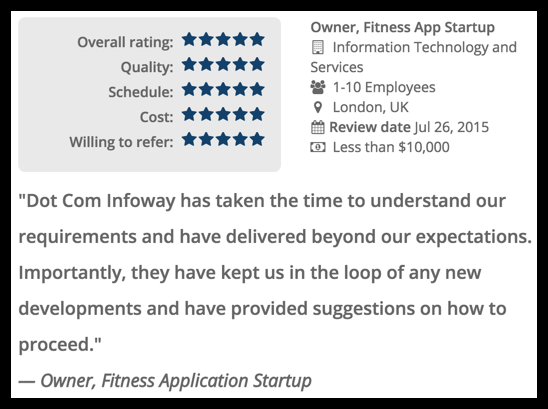 The team here at Dot Com Infoway has been very happy to read that our clients had the kind of experience we hoped to provide. Clutch has provided us with a great way to show not only our capabilities in different types of services but also the general experience we give each and every client. See our profile on Clutch to find out out more about Dot Com Infoway and all of the different segments that Clutch covers.