Companies Affected by COVID-19 Are Encouraged to Avail of Dot Com Infoway's Free Digital Consultation
Venkatesh C.R
All over the world, businesses face the grueling challenge of adopting their respective enterprises to the new normal that the pandemic has ushered in. Long story short, it necessitated the need in most businesses to transition to a largely — if not wholly — the digital sphere of existence and operation. But understandably, only a few businesses were ever really prepared for it.
As an answer to this prevailing dilemma, Dot Com Infoway has recently announced that it will start offering free digital business consultation for companies. The tech company will be prioritizing businesses that were greatly hit by COVID-19 and are in dire need of assistance to keep their respective enterprises afloat. In doing so, it hopes to set these businesses up for success and seamlessly integrate themselves into the new normal for good.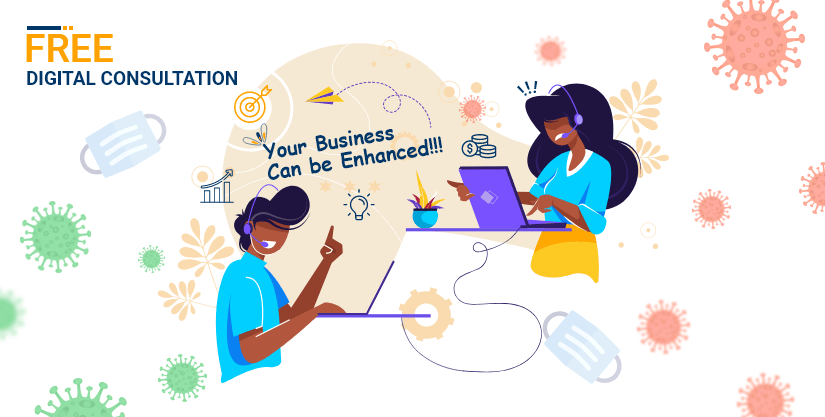 The following are the major scopes that will be covered by the said business consultation:
1. Digital Media Consultation
This will assess the overall readiness of the business for digital transformation. In the process, it will look at the digital media that the business has already incorporated or adopted; its strengths and weaknesses. Additionally, DCI will also be recommending digital solutions that are the most suitable for the type of industry the business is in.
If you have fresh ideas to offer, DCI will consult you about it and assess its market-readiness. If it's not yet ready, then the company will suggest steps to make it so.
And that's just the tip of the iceberg, for DCI will also be performing a technical analysis of your properties to find out whether you are in the green when it comes to the titles, keywords, and tags you are using.
2. Website and App Consultation
For businesses with an already established app or website, DCI is offering a complete analysis of each property. The team will be looking at vital factors such as App Store Optimization and SEO. They will also take a deeper dive into the elements of each one and discover the weak links that might be holding it back from achieving its goals.
From the overall traffic that the website is getting to how much visitors each page is getting, you will surely be able to gain more in-depth and invaluable insights about your website's web performance. Is your website crawlable by search engines? Does it adhere to the best practices encouraged by search engines like Google? These are but some of the essential questions that this consultation will answer.
Furthermore, great emphasis shall also be placed on the business's readiness for social media marketing, particularly how the business can utilize each social media platform so as to align it with your specific goals.
As for mobile apps, DCI will be looking at factors that might be affecting the overall performance of your app. Can it still reach a higher level of productivity? Are there basic cybersecurity issues that need to be addressed as soon as possible? Would it greatly benefit from adopting a more simplified or minimalized interface? What's the best template that should be used for your particular business and niche? Expect to get answers to these fundamental questions.
DCI has developed a quick checklist that it will be primarily using to give you all the insights you need with regard to the audits mentioned here.
DCI's team will be making itself available for consultations over the online meetings. Business owners will get up to 15 minutes of free consultation and be given helpful insights on how to grow their business.
Please fill the below form with your details, so that our team will get back to you with the available time slots to provide inputs to grow your business!