Dot Com Infoway Lands a Spot in Clutch's List of the Leading Indian App Developers in 2022
Venkatesh C.R
Dot Com Infoway is a premier provider of offshore IT outsourcing solutions. We've been a trusted partner to businesses of all sizes for over 20 years. Our expertise in developing solutions guarantees successful results for our clients. Furthermore, we provide a holistic partnership experience, making sure that everything is polished. In light of our efforts to empower our clients through comprehensive solutions, we're proud to announce that we've been named as a Clutch leader in 2022. According to the B2B platform, we're one of the Top App Developers in India this year!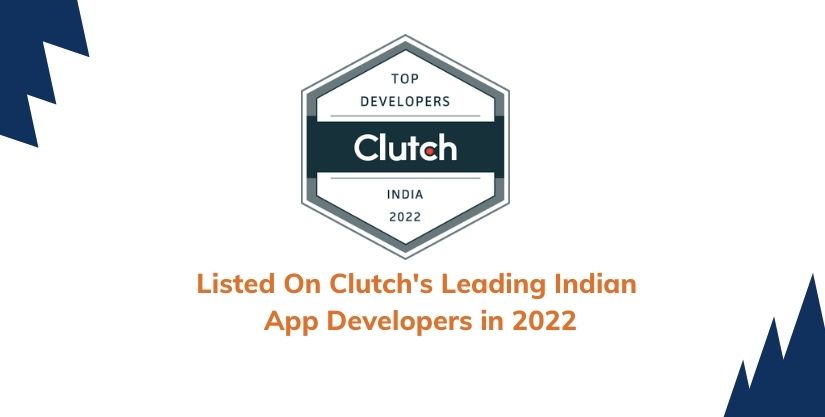 Clutch, if you haven't already heard, is a ratings and reviews company that aims to connect businesses with the services they require to tackle their toughest challenges. Clutch holds the annual Leader Awards, formulating a fair rating for all candidates through the quality of reviews that they receive, among other things.
We're truly honored to be named as a top-performing company in the IT services and development space, and we owe it to our reviewers for sharing their positive feedback about our projects:
"Dot Com Infoway has done a very good job delivering our requirements."
— Melvin Gomes, Manager, M.S. Chellamuthu Trust and Research Foundation
"When they propose ideas to me, they back them up with data and facts."
— Charlotte O., Marketing Director, Personal Training Company
"Not only do they meet our deadlines and budget, but they also strive to maintain a personable relationship with us."
— Nick Cokas, Owner, Cokas Corp
We want to express our gratitude to our partners for taking the time to leave their reviews on our B2B profile.
For more information about our work, check out our Clutch profile. If you're in need of IT solutions, get in touch and request a quote from us today!