Dot Com Infoway Proud to be Named as Top Indian App Development Company by Clutch!
Alfred
Here at Dot Com Infoway, we know it can be painful for a new company to split its time and resources between managing internal processes and implementing high quality solutions to streamline them. That's where we can help out! We're a globally recognized app development and marketing company that offers cutting edge services so you can focus on other crucial revenue generating operations. We've been in the IT industry for over 18 years, and we know exactly what it takes to create an engaging application to connect with your audience. We're skilled in Android, iOS, and Windows. We create highly customized apps quickly, and offer different packages to accommodate a variety of budgets.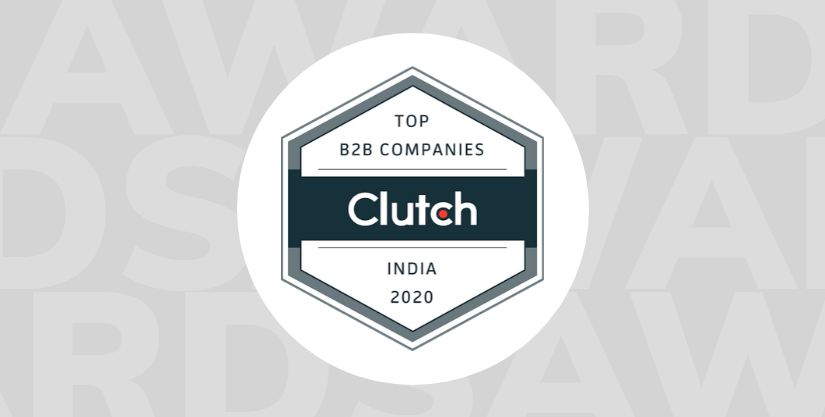 In recognition of our efforts and impact, we've been named a leader in Indian app development by on Clutch's 2020 curated research list. Clutch is a verified B2B ratings and reviews platform that employs a unique ratings methodology to compare leaders across a variety of sectors. We're so excited to receive this award!
We'd like to thank our wonderful clients for helping us get this far. They took time out of their day to participate in client interviews to help assess our impact on their day to day operations. We were graded along the lines of quality, attention to project timelines, and overall pricing in relation to the market value. In reflection of those scores, we're proud to say we've maintained a stellar 4.9 out of five stars! Take a look at a recent review below: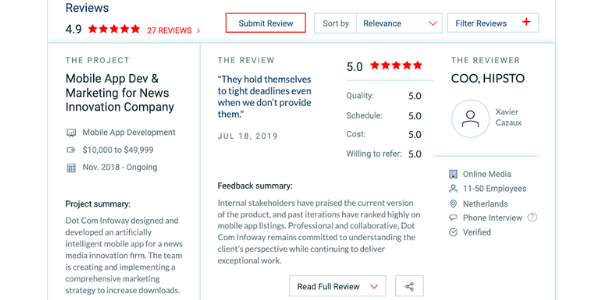 We're thrilled to receive this award and look forward to helping our clients thrive for decades to come! Drop us a line if you'd like to learn more about our award-winning strategy.