Dot Com Infoway Proud to be Named on Clutch's Top 100 Companies for Fast Growth in 2020!
Alfred
At Dot Com Infoway, we know that this year has been a tough one to execute effective app marketing campaigns. That's why we're here to help your company bounce back in 2021! We're a globally recognized app development and marketing firm that offers cutting edge services. With our insight, experience, and cutting-edge analytics, we'll have you at the top of your game in no time at all!
In recognition of our hard work and success this year, we've been listed on Clutch's list of 100 Fastest Growing Companies for 2020! Clutch's research team provides market analysis of the B2B services landscape. Dot Com Infoway work helps interested parties pair with the right vendor. Global awards occur once a year to feature companies that have performed exceptionally well throughout the year.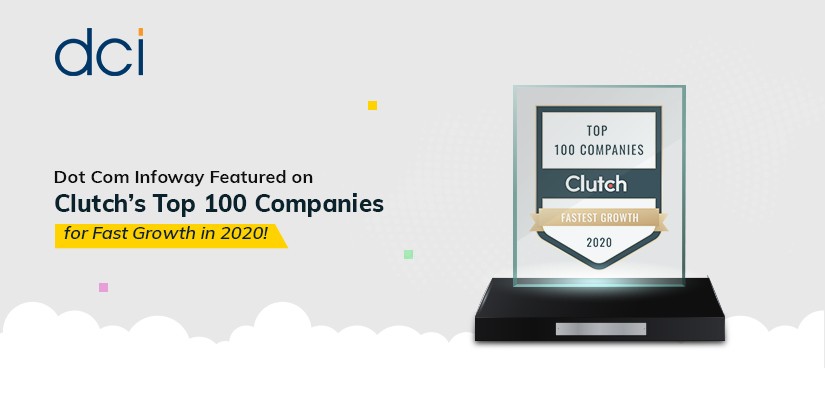 Our clients were a huge aid in helping us earn this award. When asked, they offered their insights into our efficiency and service. Take a look at just a couple of their comments below:
"Our google ranking improved by 40% in the first 2 months and progressed further every month. Our sales conversions were increasing steadily at 6% a month which was above our target set initially."
– Administrator, Education Facility
"Dot Com Infoway balances approachability with professionalism. The team works extremely hard and provides high-quality deliverables. I also appreciate their ability to understand our perspective."
– COO, News Innovation Company
We're truly honored to earn this award and look forward to more of the same success in 2021! Contact us today if you're interested in learning how our approach could help next year be your strongest yet!