Facebook Adds Voice to iOS and Android Messenger Apps
DCI
Facebook has launched an update for its iOS and Android messenger apps and people will now be able to send one-minute voice messages.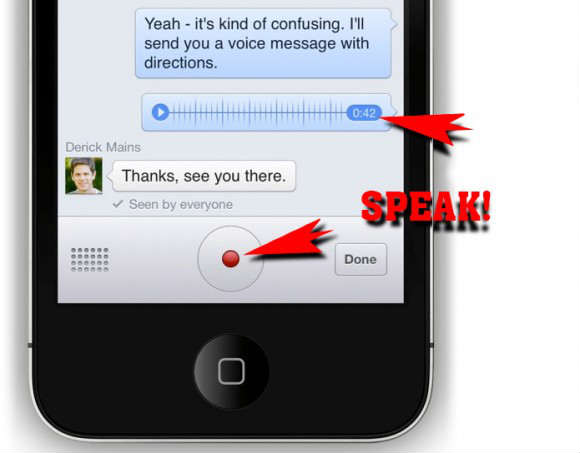 Facebook messenger allows users to send messages to their friends for free. With Facebook messenger, users can reach friends on their smartphones, feature phones or desktop computers. Making use of this new voice messenger app people will be able to begin a conversation using the red "record" button. They can press and hold the button to record voice messages up to one minute and then release it to cease recording. Users can then send these audio messages that will appear in the conversation stream and will also be available for listening on the web interface.
The messenger also includes several other features like chatting with a group and sending voice messages, photos, smileys and other emoticons. Users get push notifications regarding who has seen their messages. People can now include their location to let friends know that they are nearby. Messenger facilitates all these things with the existing data plan.
Facebook is also reported to be testing on VoIP calling among iOS messenger users in Canada. Facebook will work on how to scale it for a larger population and would probably roll it out in the U.S. next, and possibly to the web interface later. At present, only Canadian Facebook iOS messenger users who have the updated version can try VoIP, says TechCrunch.