Facebook Starts Rolling Out New, Easy to Use Privacy Settings
DCI
The social network giant, Facebook, revealed its plans for a series of changes in privacy controls, earlier this month. These changes, featuring new menus and notifications, have started rolling out to the users of Facebook.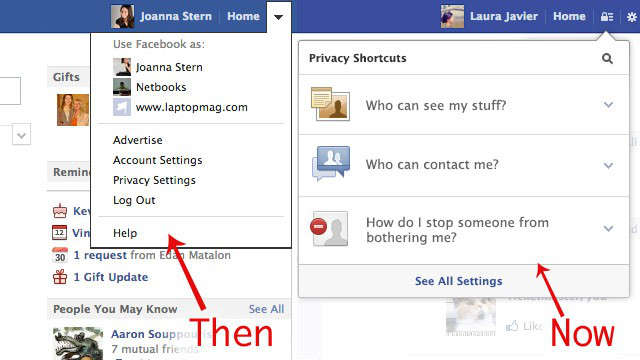 The modifications were outlined a month earlier in an ABC report along with a quote from Nicky Jackson Colaco, Facebook manager of privacy & safety. "This new menu has the key settings that are the most relevant and important to people. The idea is that privacy follows you around on Facebook. We want it to feel like something that is with you all the time," said Colaco.
The privacy settings of Facebook have always been difficult to access and people were not clear about what to do. From the all-new shortcuts menu, users can easily search for the Facebook privacy help center. The privacy shortcut menu with a small lock icon can be seen on the upper right hand corner of every Facebook page. This icon is placed between the 'home' and 'settings' option. The icon reveals many options that help users decide what data on the social network is shown publicly. It also provides a quick-settings tab that allow users to alter the privacy options and a link to the complete settings page.
The new 'privacy settings and tools' page shows the entire overview of privacy options. This option allows users to opt out from being indexed on the SERPs, for their content. This new design ensures users that they can block people who bother them.