How Facebook Can Help You Avoid Mobile App Churn
DCI
While it may come as a surprise, Facebook wants to be the latest tool in your toolbox to reduce mobile app churn. The company has been tracking its mobile advertising with a variety of new techniques and metrics for a while now, and is finally applying the results of its data. Facebook's acquisition of Atlas last year is therefore finally being put to use, and the social network wants to help you as a developer get more quality out of your download data. The tool? Facebook's Custom Audiences feature. Atlas' strength has always lay in its ability to glean real-time, cross-platform user data, and for app deveolpers, Custom Audiences is about to become your new best friend.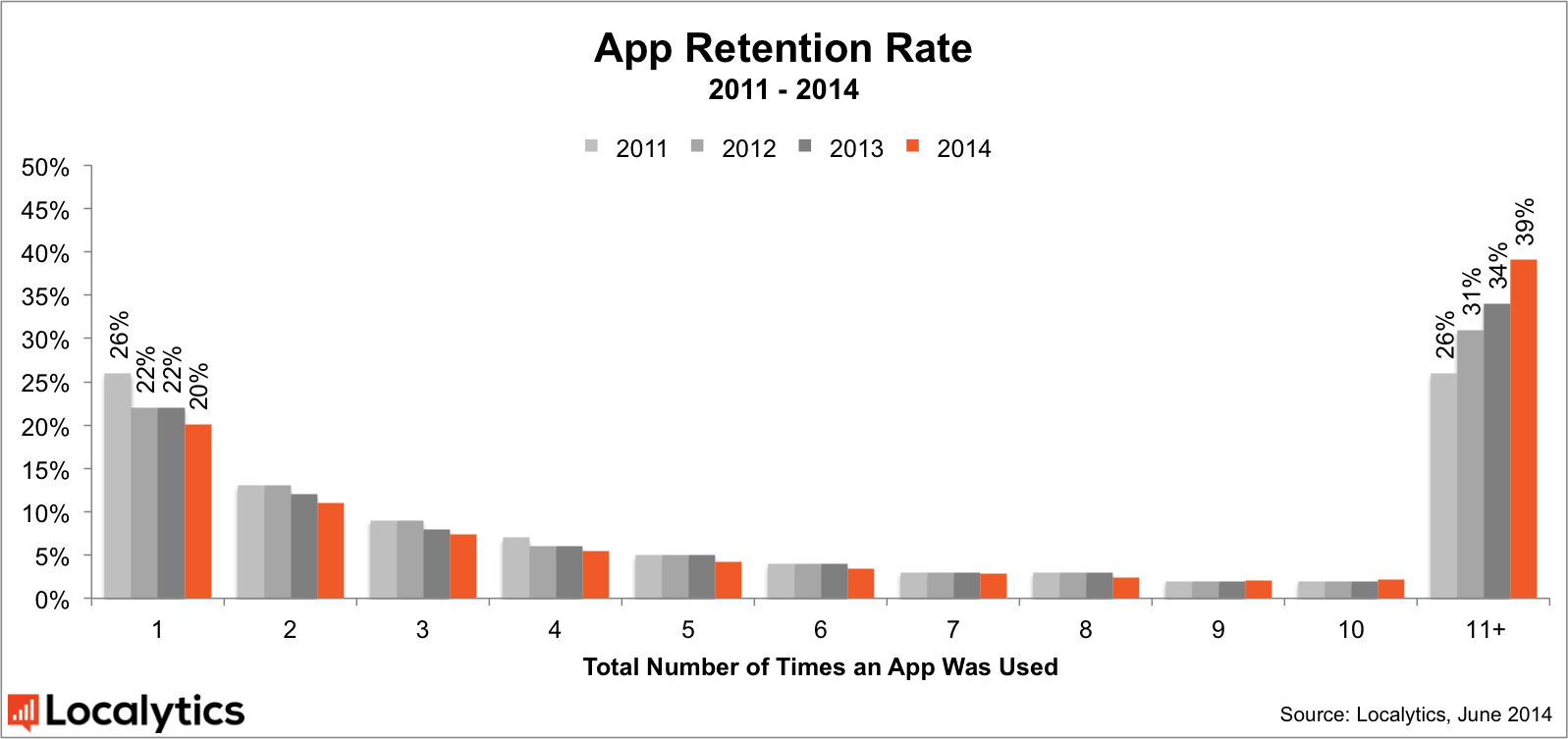 Studies focused on the causes and factors leading to app churn have come to a surprising conclusion: single-download users are least profitable. It's very rare that an app is so intuitive or self-containing that nobody has a question, comment, or feature suggestion, so it goes without saying that users who are doing one-offs are no longer really engaged with your product. This is where Custom Audiences comes in. It includes new analytics which track the number of times that something's been downloaded from the site, as well as where users have gone since their downloads. More specifically, it tracks three major metrics: app users who drop off after download, app users who have completed a tutorial, and the time between app purchase and cessation of use (user drop-off after purchasing a feature). App metrics are clear and straightforward, and there is sufficient information for developers to take advantage of the analytics to impact the way that they're doing business right now.
By keeping track of where people are dropping off in terms of user engagement, developers now have a great way to see where there are potential pitfalls and weaknesses in their development strategies. While there are third-party apps that are capable of doing somewhat similar things, Facebook's internal analytics will prove useful in terms of gaining real-time measurement of your game or other app data. In short, developers will finally know where they're losing users, so that they can put their focus on how to keep them.
Let's say, for example, you're developing a game app. At a certain point, gamers are losing interest in your product: we'll  just say, level 7. Facebook's new data can help you see where the drop-off is and allow you to offer incentives to continue, perhaps free in-game items or clearer instructions. Do you need to offer incentive to keep going, as we can often find in many popular Facebook game apps? This level of analysis can help smaller developers compete and make their games ultimately a lot more profitable. With this level of data control, Facebook is helping app developers create more engaging apps and more addicting games, and ultimately, happier app users who will want to use more of what developers are doing in the future.