Facebook, Google Looking To Buy Skype
DCI
Skype is on sale! Who is interested in buying it? Facebook and Google! According to Reuters, Facebook CEO, Mark Zuckerberg, seems interested in either buying the VoIP service or forming a joint venture. It seems like Google also has the same plans in mind. News from one of the sources says that Facebook might be paying a neat $3-$4 billion for Skype. At present Skype has around 560 million registered users and about 124 million are active on a monthly basis.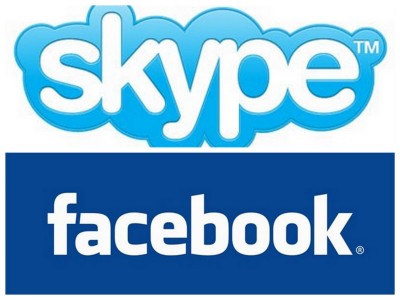 According to the information received from a source by Reuters, Facebook won't purchase Skype but rather partner with it . Last October Skype launched its version 5.0 software for windows where it added a Facebook tab that enabled users to call their Facebook friends via Skype. So one can say that they share a very good business relationship. Skype majorly relies on corporate sectors for its business showing its presence in large as well as small industries. Facebook is fully consumer oriented, so, it is still not clear what Skype has in store for Facebook if they join hands. Turning our focus to the other potential buyer, Google, we find that Skype-Google partnership could be more convincing especially if Skype blends in with Google Apps. Google could use Skype's business with the corporate sector as an advantage. If Skype wants to attract more business clients then going with Google will be more fruitful. When contacted Skype, the company stated,
"As a practical matter, we avoid commenting on rumor and speculation."
It might be just a speculation for now. But it could be the real deal tomorrow. It is just a matter of time.
Dot Com Infoway helps clients market their products/services through cost-effective  Internet Marketing and Social Media Marketing solutions. To get a free quote for these services, contact us.