Facebook Launches New App for Job Search
DCI
Facebook has launched a new Social Jobs Partnership (SJP) application yesterday. This initiative takes advantage of social media to help people find work.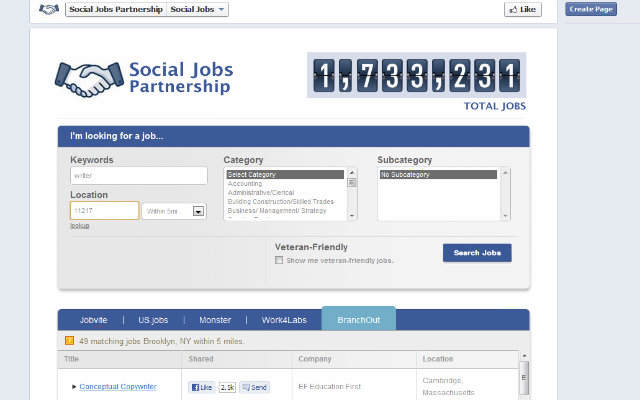 The new SJP app will serve as a hub for recruiters who wish to share their vacant positions with the Facebook community sorted by industry, location and skills. The app was launched with employment opportunities provided by BranchOut, DirectEmployers Association, Work4Labs, Jobvite and Monster.com. At present, the app lists more than 1.7 million jobs.
"Facebook is all about connecting people and we're thrilled to see developers leveraging our platform to connect job seekers and prospective employers. By allowing job seekers to view and share job openings based on personalized criteria, like location and industry, the Social Jobs Application builds on our broader effort to help people use social media to find jobs in the US," said Marne Levine, Facebook's Vice President for Global Public Policy.
The social media site also pointed out that according to a recent NACE survey, Facebook plays a vital role in linking qualified candidates with qualified jobs. The survey reveals that nearly 50% of employers are using Facebook in their hiring process. Almost 90% of the companies have said that Facebook has reduced the money spent on print advertising and has lessened the efforts for recruitment. Of companies using Facebook to acquire new potential employees, more than half state the importance of networking and referrals.