Facebook Launches iOS Dev Center, new iOS SDK Update
DCI
Facebook has released a major update to its software development kit (SDK) for iOS which includes support for the upcoming iOS 6. It has also rolled out a new iOS Dev Center that consists of documentation and resources to help iOS app developers build Facebook-integrated iOS apps.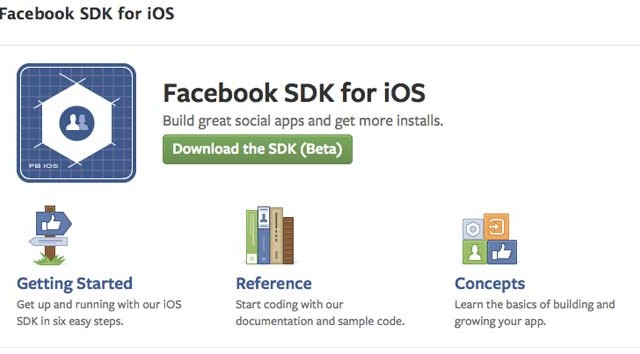 Jason Clark at Facebook wrote in the developers blog, "The new features make the SDK a natural extension of Apple's iOS environment and make your development cycle more efficient by eliminating the need to develop and manage common tasks."

Some of the features of the SDK include:
–Improved user session management
–Pre-built user interface tools for common functions like displaying user's profile picture, selecting friends easily, enabling easy check-in.
–Improved feature support for Objective-C
–Better Facebook APIs support
Facebook says that the new SDK 3.0 Beta update is fully compatible with the previous SDK versions and also promised that the SDK will use the Facebook Login feature once iOS 6 is available in the SDK.
The iOS developer center consists of tutorials, concepts and reference documents to help developers quickly create Facebook-integrated iOS apps.