Facebook Lets Users Have Control Over the Tagged Pics
DCI
Facebook's new privacy setting allows users to screen the images they are tagged in before they appear in their profile.
Facebook has unveiled a revolutionary privacy setting that would give users greater control over what pictures they are linked to. Now users can approve or reject any photo or post they are tagged in before it is visible to anyone else on their profile. These recent changes also allow users to vet when they are mentioned by other people in their posts.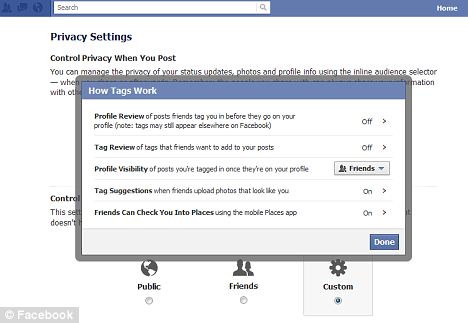 Jason Sattler of F-Secure wrote, "This feature is important because it gives you control over your profile. If a potential employer or an organization considering you for a scholarship is viewing your profile, you don't want to give others the ability to post questionable images directly on your wall." On introducing these changes, Facebook said that people had been asking for this feature for some time.
Earlier, the tagged photos would appear instantly on the profile and the only option available for the users was damage control.
Dot Com Infoway helps clients market their products/services through cost-effective Internet Marketing and Social Media Marketing solutions. To get a free quote for these services, contact us.