Facebook now Displays Larger Images with Longer Link Previews
DCI
Facebook has made many interesting changes to user profiles. It now displays a much larger image with longer text descriptions that accompany links shared to the social network.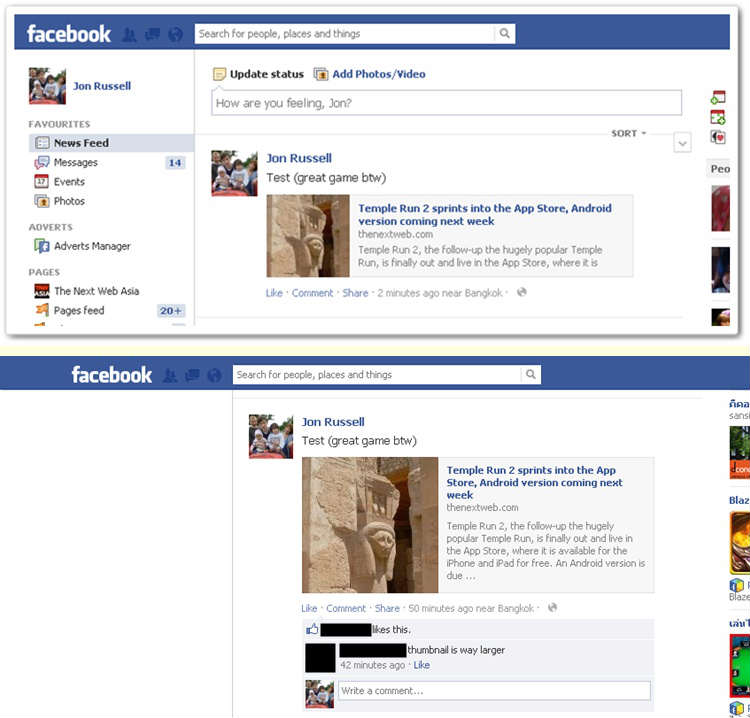 This new 'visual approach' demands for more likes and comments and increases user engagement. The longer text descriptions provide greater context to the links and in turn encourage more click-throughs. These new changes are currently seen only on desktop devices and it is not known if these changes will be available on mobile devices.
This feature is a boon to brands that are aiming to drive traffic to their Facebook page or external websites. Facebook has also faced criticism for focusing too much on advertisements and hiding some 'organic updates'.
Facebook has been systematically making changes to the images within the news feed, Timeline etc. It has transformed the entire website with a more image-focused layout. Reports also reveal that the most anticipated slimmer timeline layout is being rolled out to the users of New Zealand. Facebook very recently announced the introduction of Graph Search, a new feature that allows users to find a set of people, places, photos or other content that has been shared on Facebook.