Facebook Reigns Social Networking Space
DCI
According to a new study, Facebook has reached 55 percent of the world's global audience in October 2011.
Web analytics company comScore's new report shows that one in every seven minutes online and three in every four minutes on social networking sites are spent on Facebook. In the U.S., 32% of mobile population accessed the social networking sites at least once in October 2011. When it comes to smartphone users, this proportion rises to 64%.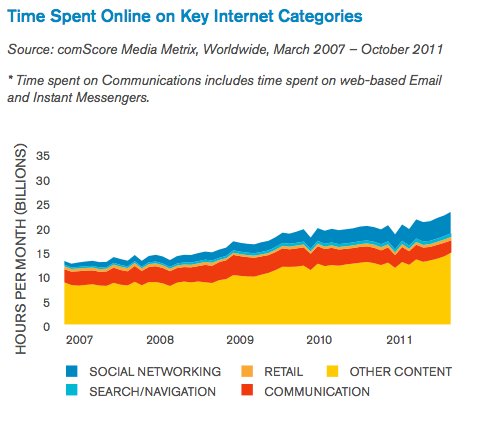 "The emergence and widespread global adoption of social networks has vastly influenced human interaction on an individual, community and larger societal level, and underscores the convergence of the online and offline worlds," Linda Boland Abraham, comScore CMO and EVP of global development, said in a statement.
According to this report, social networking sites has reached 82 percent of world Internet population over the age of 15.
Dot Com Infoway helps clients market their products/services through cost-effective Internet Marketing and Social Media Marketing solutions. To get a free quote for these services, contact us.