Facebook Unveiled New Button 'Subscribe'
DCI
Facebook has launched a new button 'Subscribe' that lets users follow the public updates of others without being a friend to them.
Facebook has unveiled a Twitter-like feature to introduce an entirely new relationship category to the social networking site. Facebook users can see a new 'Subscribe' option on some other people's profiles. By clicking it, they can have the option of subscribing to all, most, or only important updates of the other person.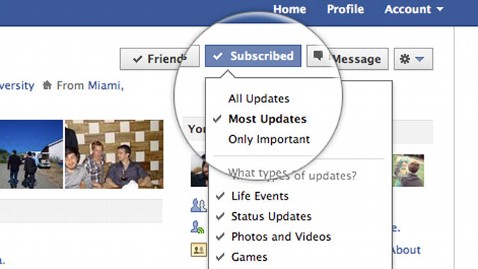 To make things a bit more interesting, Facebook lets people subscribe to news feeds of users they're not friends with. Therefore, this subscription feature is similar to following someone on Twitter. Naomi Gleit, a product manager at Facebook said the button will enable users to subscribe to interesting people like bloggers or journalists.
This feature is optional and users can turn off the Subscribe button on their profile if they don't want to gain any subscribers.
Dot Com Infoway helps clients market their products/services through cost-effective Internet Marketing and Social Media Marketing solutions. To get a free quote for these services, contact us.