Flash Player 10.1 support for mobile devices
DCI
Adobe has recently released its latest Flash Player 10.1 officially which is the first runtime release of the Open Screen Project that enables flash content to be delivered across various operating systems and devices.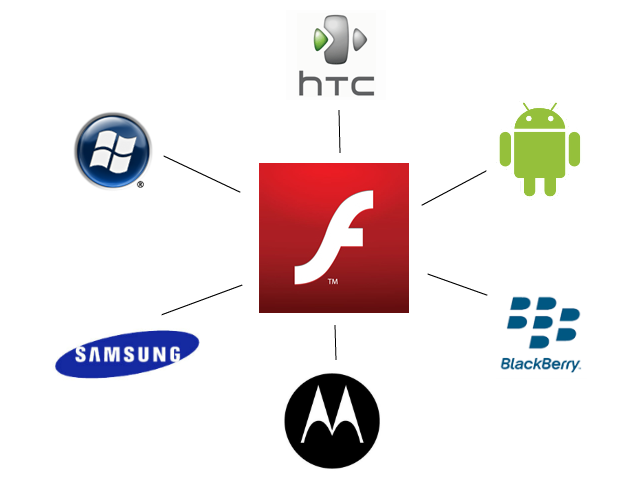 Flash Player 10.1 is available for a wide range of mobile devices, including smartphones, netbooks and other Internet connected devices, allowing delivery of videos, games, interactive media and web applications to reach the users wherever they are. Now it is available as a public beta release for Android 2.2 aka Froyo within the Android Market for supported devices including Google Nexus One.
Adobe has setup an excellent Flash Mobile Showcase that contains a list of sites delivering flash content that is optimized for the mobile platform. In spite of the absence of Flash support on Apple devices such as iPhone and iPad, Adobe has been establishing a consistent runtime environment by providing support across various devices with performance improvements such as reduced power usage, memory management, accelerometer, screen orientation, H.264 video hardware decoding, GPU acceleration, multi-touch support, etc.
Apple's updated legal terms do not permit third party applications to be delivered to iPhone, iPad and iPod touch users through the Apple App Store. Hence, Adobe has ceased further development of the Packager for iPhone and has planned to focus on developing Flash Platform to support other multiple platforms and devices.
Devices supporting 'Froyo' and 'Flash Player 10.1' are expected to include the Dell Streak, Google Nexus One, HTC Evo, HTC Desire, HTC Incredible, DROID by Motorola, Motorola Milestone, Samsung Galaxy S and other compatible devices. Flash player 10.1 has also been released to be supported on a number of mobile platforms including Android, BlackBerry, webOS, LiMo, MeeGo, Symbian OS, and future versions of Windows Phone.
Flash Player 10.1 will be available as a final production release for devices once users are able to upgrade to Android 2.2.
Dot Com Infoway engages in Flash Design and Development. To know more about our Flash development services, visit our Flash Development section. To get a free quote for Flash Development, contact us.