Flickr – A Visual Platform For Businesses
DCI
3,018 uploads in the last minute. 71,248 things tagged with jump. 2.7 million things geo-tagged this month. What more reason do you need to get yourself involved with Flickr? Which other tool can help you take up your business across a wide range of people with such an ease as Flickr?
If you are a business owner you should know how to represent your business on Flickr efficiently. If you are a marketer, you should know how to use Flickr effectively as an online marketing tool. After all, Flickr is tremendously easy to use, and when used with colleagues, friends or even associates it can be excellent medium for sharing.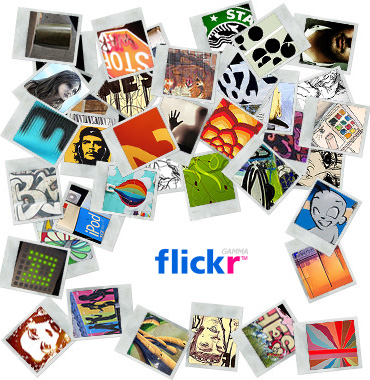 Flickr – Evolution:
Flickr is a photo sharing community which was started in the beginning of 2004 by two game designers who needed a tool to share their photos easily online for their gaming project. In the process of creation of that tool, they suddenly stumbled upon something new and innovative – Flickr. On seeing the attention Flickr has been receiving from users, Yahoo! acquired Flickr for $35 million in 2005. The rest, as they say, is history.
Flickr – Online Social Platform:
Flickr is becoming one of the hottest online social tools as it facilitates creative organizations to market their products and their services through an innovative medium. So it is not only considered as a photo and video sharing tool but as a platform for businesses with a very strong and active user base, which could be exceptionally useful for businesses.

Flickr – Business Marketing Tool:
Flickr is one of the most valuable social media websites for photo and video sharing which acts as a business marketing tool for local business owners. Businesses can improve their brand equity and gain search engine visibility by featuring their images on Flickr.
Over last year, Google has started showing images, videos, maps, news etc,. in SERP. So whenever the photo page you create on Flickr gets indexed by the search engines, it may rank highly in SERP, thereby improving local visibility to push traffic to your sites. Businesses that run travel sites, hotels, restaurants, gifts, photography related sites etc, can gain benefit more by using images.
How To Use Flickr For Your Business:
Create a free Flickr account and start using it. If you want to enjoy more advantages from Flickr, become a Pro member. Make sure that your photos are viewable publicly.
Upload quality and original images to Flickr – like logos, travel scenery, and product images etc.
Make creative, attractive, keyword-specific quality titles for each photo you upload on Flickr. This will increase your online visibility. Your description for images should be compelling enough to convince users to connect to you. Your description should be hyperlinked to related pages on your site.
As tagging is essential for all social media sites, don't forget to tag your photos with searchable keywords and also ensure that the place name should be included for valuable searches.
Your profile should be optimized. Make sure that your photos are organized into sets with attractive titles, searchable tags, valuable information and relevant links. It would be great if your profile name can be your business name.
Join relevant groups and be social to get more exposure for your photos that will provide you the opportunity to connect users directly. Contribute to relevant groups instead of just adding the photos alone. You can even start an own group and make others to participate actively.
Increase your contacts by inviting your friends and clients to join you with.
When you find interesting photos don't forget to make a comment on their photos and write testimonial for their profile.
Share your Flickr images to all your other social media profiles like Facebook, Twitter and StumbleUpon etc, to increase the exposure of your Flickr profile.
How Not to Use Flickr:
Flickr is not implied to be misused for commercial purposes like other social media platforms.
Don't ever try to spam your Flickr account by selling your products and services which will result in banning of your profile from the Flickr community.
Don't use URL in all the photos that you have added to your profile.
Be creative and always keep in mind that your focus should be toward using Flickr to establish your identity and not hardcore selling of products to the Flickr audience. As all social media is implied to be fun and friendly, you have scope to think creatively too. Always think wisely and explore new prospects for your business on Flickr.