The Future of a Blockchain Technology: Cryptocurrency Wallet Application Development
Raja
Blockchain technology stands to revolutionize the way money can be handled. This technology efficiently bypasses the need to have an arbiter and allows people to move and collect their money without the involvement of banks and other financial entities. This is, in and of itself revolutionary because it provides an avenue for people who wouldn't otherwise have access to the global economy.
This form of technology has a great deal of technology because cell phone use continues to skyrocket, as well as the use of mobile applications, making access to money easier than ever before. The development of a cryptocurrency wallet application readily provides a simple vehicle for access to funds that bypass financial arbiters. This could be an answer to dependency on financial institutions for the acquisition and transfer of money.


What is Blockchain Technology?
A blockchain is a growing group of records, referred to as blocks, that are securely linked to each other using cryptology.  Blockchain technology is significant because of it:
Allows the exchange of money without intermediary financial institutions transferring the  money or information
Protects everyone's privacy
Grants everyone access to the global economy
Cryptocurrency wallet application development utilizes blockchain technology to make financial transactions both easy and private, without the help of intermediate financial arbiters.  This is groundbreaking because it gives users convenient access to funds through the use of a financial application in the form of a wallet app.
The wallet app is an independent part of a public network and is referred to as a blockchain. This blockchain is comprehensive in that it contains information regarding every transaction that was ever made and can be reviewed and tracked at any given time. Although cryptocurrency can be exchanged for paper money, a currency like bitcoin isn't used to buy goods or services. However, it's useful for overseas money transfers. The wallet application is digital and doesn't require registration through a government or financial agency or institution. These wallet apps work by allowing you to:
Turn cryptocurrency into paper money by easily using a QR code provided by the app
Sell cryptocurrency through your bank in some countries
The wallet app cat be blocked, locked, or declined
Creates a peer-to-peer structure that's both secure and transparent
What are the Benefits of Digital Wallet Applications and Cryptocurrency?
Cryptocurrency requires that you have a digital wallet app. This app will allow you to send and receive digital currency in a secure, anonymous, and seamless fashion. A wallet app will allow users to interact with different blockchains and easily send and receive digital currency. Many cryptocurrencies are equipped with their own apps but some suggest using third-party apps. However, they all work well once integrated with your mobile app. Bitcoin is a cryptocurrency that has its own wallet app. The Bitcoin app allows users to:
Send and receive digital currency securely and anonymously
Transaction verification through blockchain synchronization
Send digital currency using a unique Bitcoin address
Each transaction has a digital signature before it enters the blockchain
Use, store, and exchange cryptocurrency
Bitcoin Cryptocurrency has many Different Applications and Continues to Grow as a Financial Option
The benefits and applications of cryptocurrency don't end there. There are many more, proving just how flexible digital currency can be. For example, online retailers continue to make it more convenient and feasible to use Bitcoin. Many online stores already accept Bitcoin, however, for those that don't, Cryptopay is available. Cryptopay allows users to shop at any store online regardless of whether Bitcoin is accepted or not. This works through a credit terminal. Cryptopay is a Bitcoin wallet app that allows you to shop anywhere by creating a debit card that allows you to shop using digital currency. Plus, BitWage allows international companies to pay freelancers in Bitcoin currency. It's quicker and more convenient than a bank transfer. Bitcoin wallet allows users to utilize:
Online payment with Bitcoin
The payment of wages
Secure international transfers
---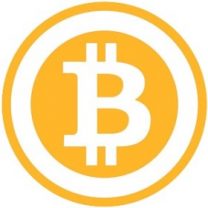 Looking for Blockchain Developers?
We help you to put your business at the forefront of technological revolution and create the most secure and reliable apps free of hiking and corruption. Learn more and get a free consultation from experts.
---
How can Blockchain Technology Impact Cryptocurrency Wallet Application Development?
The number of digital wallet apps has exploded from 9.2 million to over 17.5 million. This gives us a glimpse of the future possibilities that cryptocurrency can have on Cryptocurrency Wallet Application Development.  It's not slowing down, it's increasing at an alarming rate. The prevalence of more digital wallet apps will create an even stronger demand for blockchain technology for security and convenience.
Blockchain Technology Helps App Developers Create Secure Digital ID Management Apps
Each record on a blockchain has a unique digital identity. This digital identity can be registered both privately and publicly. The digital identity consists of personal identifying information. Blockchain technology can make it easy for mobile app developers to create digital ID management apps that make it easy for users to securely conduct business with banks and other organizations.
Mobile App Developers Can Utilize Smart Contract Systems
Blockchain technology securely and accurately captures transactions yet prevents all parties from altering anything about the transaction. This technology can accurately and efficiently record ownership, timestamp and financial transactions making it a smart contract system. This technology lends itself well to mobile applications that may need to validate transactions between different parties in a secure cost-effective manner.Blockchain technology will continue to define itself in cryptocurrency wallet application development as an innovative tool that drives business and financial transactions. This will be done by creating secure, transparent, and traceable records of all transactions.
Conclusion
The future of blockchain technology will continue to drive cryptocurrency wallet application development. This technology adds security, transparency, and convenience to many financial transactions. Plus, it's applications continue to expand. Bitcoin is a cryptocurrency that can be used for any online retailer through Cryptopay, a Bitcoin debit card. Plus, many online retailers accept Bitcoin for payment.
As the number of digital wallet apps continues to rise, users will continue to utilize these apps to cut out intermediate financial arbiters and quickly receive and send digital currency with ease. This fact alone is groundbreaking, particularly for users that don't utilize banks, and for many international transactions that could be difficult without the use of a digital wallet. There is no doubt that blockchain technology is an innovative tool that will make it much easier to navigate the world of cryptocurrency.