Google Analytics Revamped with Real-Time Website Tracking
DCI
Google released a major update to its web traffic tracking tool, Google Analytics.
Google Analytics is a widely used free web traffic tracking tool, introduced by Google in 2005. Integrated with Google Adwords, it is delivered as a service and has become the most popular web analytics tool on Earth, serving hundreds of thousands of websites.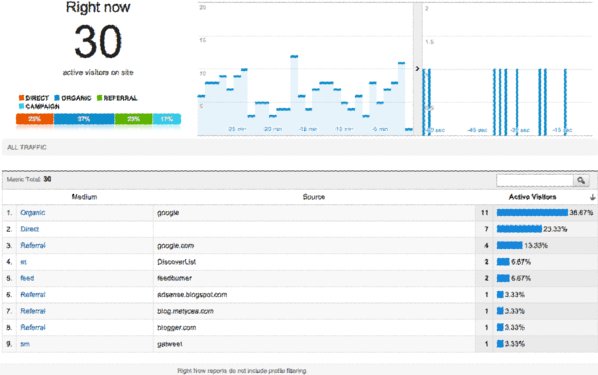 Google Analytics had a lag of at least an hour or so before most data would show and a 24-hour lag on full data reporting. The new Real-Time tool announced yesterday offers an instant look at a site's active-visit count. According to Google's blog post, this service is available to some users at present and will be available to all in the next few weeks. To enable the new Real-Time feature users have to activate the 'New Version' link located at the upper-right hand corner of Google Analytics.
In addition to this update, Google has also announced an Analytics Premium service for enterprise companies.
Dot Com Infoway helps clients market their products/services through cost-effective Internet Marketing and Social Media Marketing solutions. To get a free quote for these services, contact us.