Google+ App Updates for Android and iOS Now Support Pages
DCI
Google has rolled out version 3.2 of its Google+ app for both Android and iOS, bringing in more support for Google+ pages.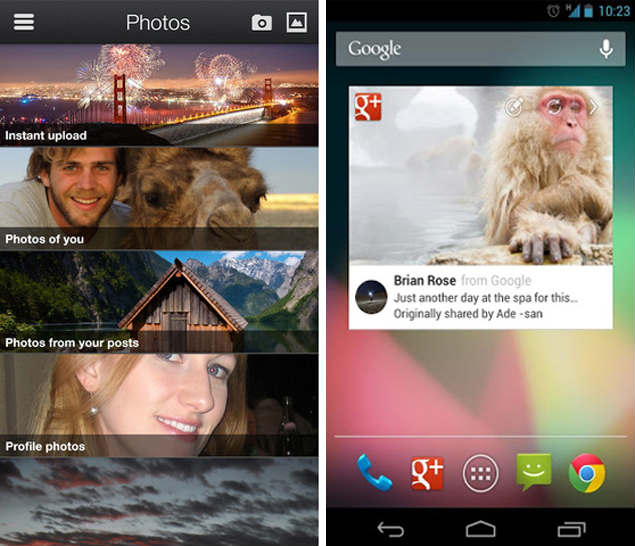 "Today we're rolling out v3.2 of the Google+ app to Android and iOS; both versions include one of our most highly-requested features: support for Google+ pages. This gives page owners the ability to post, comment, and interact with their followers directly from their mobile device," announced Anish Acharya, Google+ Mobile Product Manager in an official post.
Users of Google have been asking for these features since last November, when Google first launched its Google + pages. Now Google+ page owners can view, post, interact with their friends through their mobile devices.
It seems to be obvious that Google has not disregarded Apple's iOS. The app supports iPhone 5 and iOS 6. Whatever may be the iOS version, users can now edit their posts after publishing them and can also save photos to their camera roll. It also supports the larger screen of iPhone 5. Now, iPad users can also search for people and posts from within the app. In contrast, the new features in the Android version are quite a few. A 'Find People' option and a home screen widget are the new inclusions. Photos can now be opened with a single tap.
These app updates have boosted social networking. The next speculation on Google is if they will add the Snapseed image app to the Google+ app. Snapseed is a photo editing app similar to Instagram, recently acquired by Google. It allows users to alter images and add photo effects.