Google Chrome Likes to Kill the URL Bar
DCI
Google is looking to implement some major changes to the Chrome user interface, which include hiding the address bar, when pages aren't loading.
Chrome web browser was introduced in 2008 by Google and it currently holds third place in the browser market with 13% usage share. Google is exploring some changes to Chrome, which can make it more popular. In a recent post to Chromium developer mailing list, Google man called Jeff Chang describes four "window UI variants".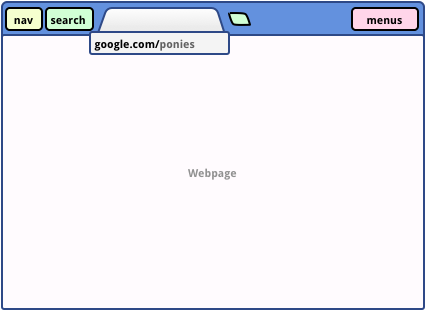 At present Chrome's address bar is always visible at the top of the browser. With a new "Compact" design, it is suggested to integrate tabs with the navigation bar and the address bar will appear under the tabs. It is visible only at the time of loading. So the web pages get some extra space. But Google is aware of some negative aspects of this design.
This post also speaks about a "Sidebar" UI that puts navigation buttons and the address bar on the left hand side of the browser and a "Touchscreen" UI that takes more screen space for tab and toolbar targets.
Dot Com Infoway is a web development company with clients all over the world. To know more about our services, visit our web development page or contact us.