Google Expected To Launch Mobile Payment System
DCI
According to sources, Google Inc is launching a mobile payment system on Thursday which will help consumers pay at the checkout counters using their Smartphones rather than having to swipe in their credit cards. Google is said to work with the world's second largest credit and debit card processing network, the MasterCard Inc, to launch the system.  Wall Street Journal also reported the same in March that Google is working with MasterCard Inc and Citigroup Inc to launch this system. There was no immediate response from Citigroup and MasterCard Inc when this news was out and they refused to comment on it.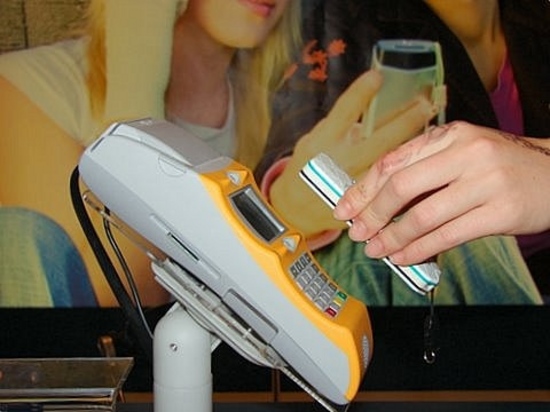 Retail partners such as American eagle outfitters Inc, Macy's Inc, and subway have signed up initially. It is not very clear if this system will be launched to the entire nation or just New York initially. Shoppers in Asia are already using this method at the checkout counters. They are paying their bills for groceries to gasoline just by waving their phones at the counters.
Banks, technology companies, mobile phone operators, Visa Inc, MasterCard Inc are all competing against each other to get a hold of small, but highly potential U.S mobile payments market.  Three of the top US mobile carriers, AT&T Inc, Verizon Wireless and T-Mobile USA are also seeking network partners to begin their Isis mobile payments venture.
When speaking about the industry in general, Google Ventures Managing Partner Bill Maris stated,
There's room for more than one competitor. Such services would appeal to consumers if they can help them save money or shorten their time in line at the supermarket check-out. The experience of buying things will be better, faster and cheaper.
Reporters have been invited by the search giant to attend a "partner event" on Thursday in New York to demonstrate what it called its "latest innovations." Bloomeberg also reported that Google has plans to take the wraps off a mobile payments system that is powered by Google Android operating system and will be available on phones from Sprint Nextel Corp.
Dot Com Infoway is an Android application developer and marketer with many popular apps to its credit. To know more about our services, visit our Android app development page and Mobile app development page.