Google Launches Account Activity Feature to Track Usage of Services
DCI
Google has rolled out a new 'Account Activity' feature that will give users a monthly report, to help them keep track of all their activities across Google's multiple services. The tool was announced yesterday in an official Google blog post.
The monthly activity report will be sent to the Google users who sign up for the feature. The users can receive it through email with a link to a password-protected personal page.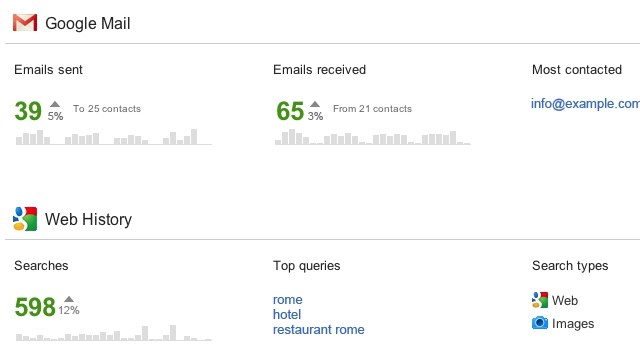 The monthly report will detail the number of emails sent and received and the number and types of searches the user has made during the logged-in period. The report will also show the location from where the account was used and the different platforms and operating systems that were used to sign into it.
Andreas Tuerk, a Google product manager, wrote in the blog post, "Knowing more about your own account activity also can help you take steps to protect your Google account. For example, if you notice sign-ins from countries where you haven't been or devices you've never owned, you can change your password immediately and sign up for the extra level of security provided by two-step verification."
Google believes that the new feature will provide more transparency and control to users.