Google Launches Knowledge Graph
DCI
Google on Wednesday rolled out a new feature called 'Knowledge Graph' to make its search engine faster and smarter. The feature will display more summarized topics about the search terms along with the main results.
Knowledge Graph is an information database built by Google to provide an improved search experience to users. Apart from offering exactly what users are looking for, it presents more information related to their searches too.
The database maps out connections between people, places and things. It has around 500 million entries at present. It has drawn entries from various sources including Wikipedia, the CIA World Factbook and Freebase.

When a user enters a vague query like "kings" which van be interpreted in many ways, Google will hereafter display a panel on the right side of the page showing several other options like Los Angeles Kings hockey team, the Sacramento Kings basketball team and the Kings TV show. Users can click on any of these topics to view the results of that particular one.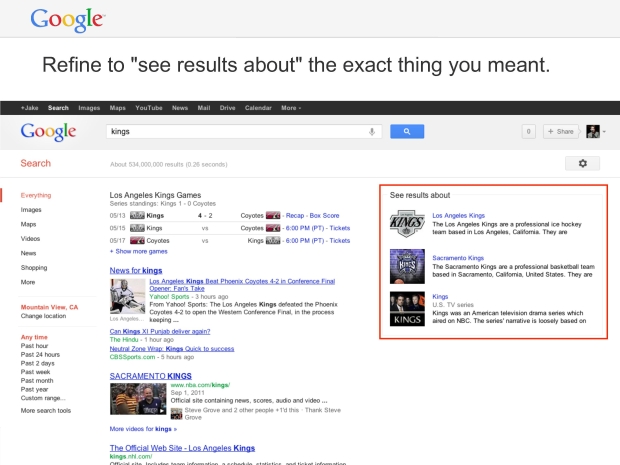 Additionally, if a person searches for any public figure, the search engine will display biographical information and the noted works of that person adjacent to the main search results.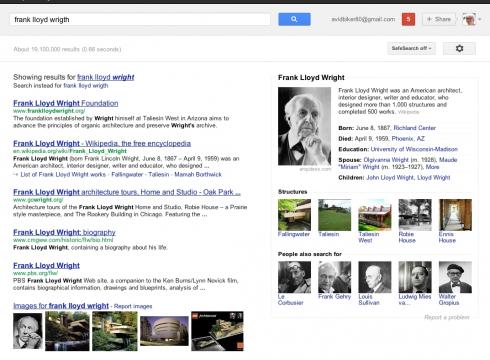 Amit Singhal, Google's senior vice president of engineering, wrote in a blog post, "This is a critical first step toward building the next generation of search, which taps into the collective intelligence of the Web and understands the world a bit more like people do."
Google will gradually roll out the new feature to its U.S. users within the next weeks and later to the rest of the people worldwide.