Google Lets Developers Reply to User Comments in Play Store
DCI
Google has recently added a new feature in the Google Play store, through which app developers can directly respond to users' comments and reviews regarding their apps on the store.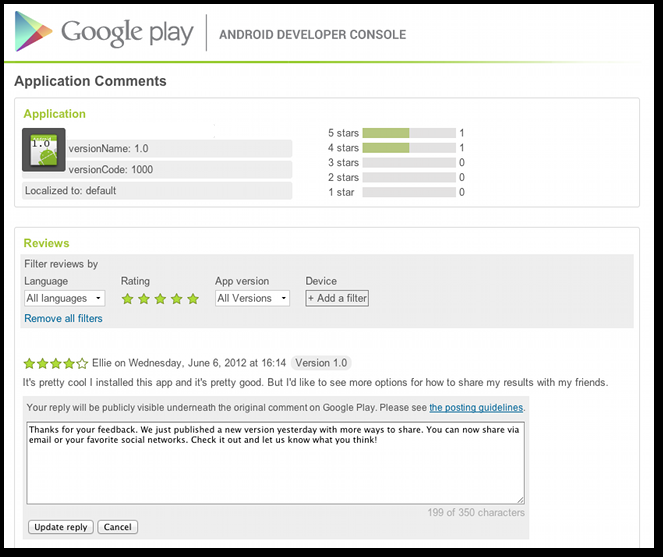 The new feature was revealed by Google Engineer Trevor Johns in an official Android developers blog post. User reviews in Google Play have been a one-way conversation so far. All these days, developers were not able to explain their part to the public clearly. With this new feature, developers would be able to help confused users or let them know when their feature requests have been implemented.
Developers can view and sort comments based on language, rating, application version and device in the Google Play Android Developer Console. They can write and post replies to the comments via a new field in the console.
But the feature is currently available only to the top developers. Google has released a 'Top Developer' blue badge and only the developers with this badge can respond to the comments. Users will be notified via email whenever a developer responds to their review.
Trevor wrote, "Conversations are meant to be two-sided, and facilitating discussion between developers and users will ultimately yield better apps, to the benefit of everyone."
Google has not yet officially announced when the feature will be open to all app developers.