Google Links its Play Store to Google+
DCI
Google has already linked its YouTube channel to Google+. Now, Google Play Store requires users to post reviews of apps and games using their Google+ account, Droid Life reports.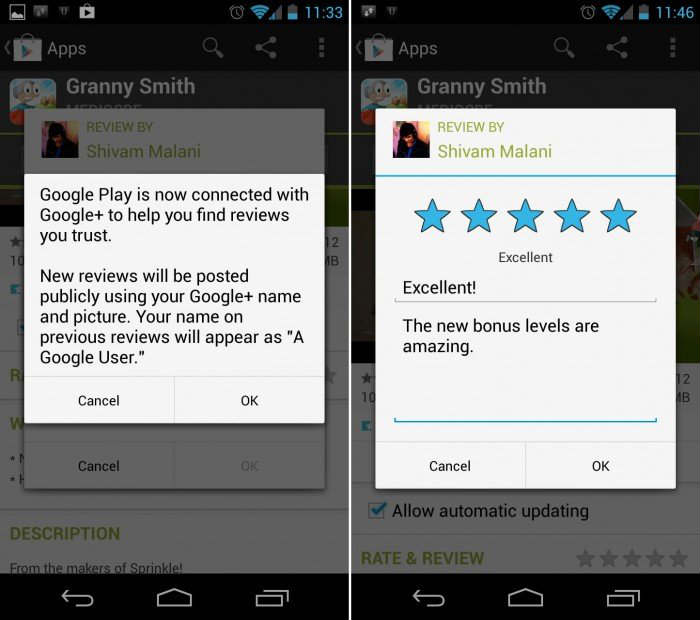 So far, users were able to post comments for apps by just linking with a nickname or first name. But now everything is about to change, as Google wants to improve its quality of reviews. This upcoming integration by Google will not allow users to post any anonymous feedback.  
This new feature can be observed when users click the 'Write a review' link on an app on the Play Store. There is a notification saying that the reviews are now "Powered by Google+" and "From now on, reviews you write will be posted publicly using your Google+ name and picture." The reviews posted by users earlier will appear under the name "A Google User."
This new change leads to speculation on the privacy of Google+ profiles. It is not yet known whether full names and profile pictures will appear on the Play store or full links back to user profiles will be provided. Google is continuing to push their Google+ platform and this looks like an indirect way to make people use the network.