Google+ Moves to Beta, Opens for All
DCI
Google opened its social network Google+ to the world after testing it with a limited audience for the past 12 weeks.
Search giant Google has made its social networking platform Google Plus available for anyone who is over 18 years of age. In a blog post Google's Senior Vice President of Engineering Vic Gundotra said, "We're nowhere near done, but with the improvements we've made so far, we're ready to move from field trial to beta, and introduce our 100th feature: open sign-ups. This way, anyone can visit Google.com/+, join the project, and connect with the people they care about".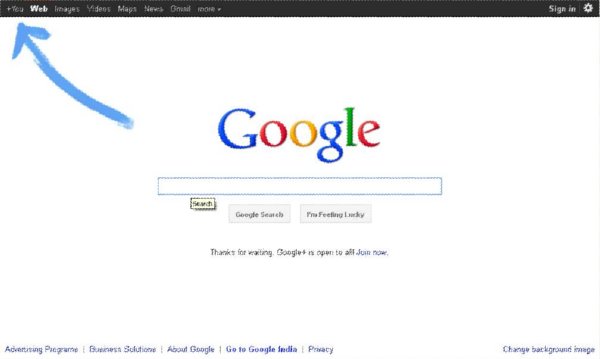 In an effort to popularize it, Google is running an ad directing users to try Google +. It is not a usual text ad or banner, but a big, blue arrow that points toward the left side of its top navigation bar. On clicking it users will be launched into the Google+ homepage and signup process.
In addition to these, Google has rolled out a host of new features to Hangouts, the videoconferencing service in Google+.
Dot Com Infoway helps clients market their products/services through cost-effective Internet Marketing and Social Media Marketing solutions. To get a free quote for these services, contact us.