Google Phone Nexus One: Is it just another smartphone or a much smarter phone?
DCI
It seems Google is trying to make its presence felt in all possible fields. The smartphone sector is Google's next target. Google Phone is the new contender in the smartphone market. This time, Google has joined hands with HTC for designing the hardware and the new Google phone will be called 'Nexus One'. According to Reuters, the Phone is expected go on sale from January 5th, 2010 and initially may be available on contract basis.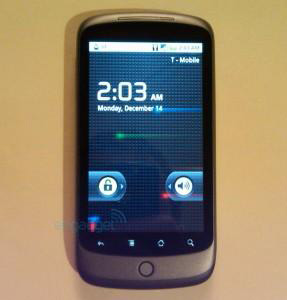 Google T Mobile Phone
Google Phone has some exciting features which are pretty 'smarter' for today's smartphone. It is believed that Google will push full VOIP (Voice Over Internet Protocol) thereby making calls and messaging possible even without a service provider. Voice calls will use Google voice and SMS will be replaced by unlimited free gtalk.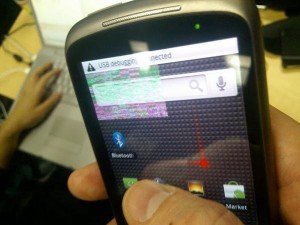 (Image Courtesy: Engadget)
Google phone would cost you $199 in stores and $100 in rebate online, if you are an old Google user. The phone can be purchased through Google online store or Android marketplace or Google Checkout websites. There is something more to cheer. Google will provide easy roaming data service in other countries. If you travel abroad, you can use the existing data network. This could be an incredible feature wherein you would not require to change your sim card.
The specifications are still unclear as Google is maintaining secrecy about Nexus One. However, certain things are clear: Nexus One will run on Android operating system 2.1. and will be powered by the fastest mobile processor on the world – Qualcomm Snapdragon 1 Ghz processor. Google phone is expected to be a GSM with 3G support. It features a WVGA high-resolution touch screen, with accelerometer. Most importantly its comes with 5 mega pixel auto focus camera with dual LED flash.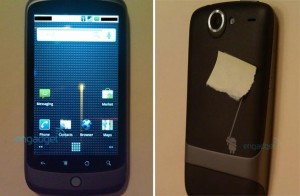 (Image Courtesy: Engadget)
Specifications
1GHZ Snapdragon processor
1400 mAh Battery
Expandable card slot
4GB included
WiFi, Bluetooth with A2DP, GPS.
Trackball navigation
Removable battery
3.7 inch WVGA  display
A GSM device sold unlocked
Tri-band 3G (7.2mbpsD& 2mbpsU,quadband EDGE, both depends on network
VOIP based services
In brief, its a phone everyone will be looking forward to. But we have to wait to watch whether  Google phone will provide tough competition to Apple iPhone 3GS.
For more information on Google phone, check out this exclusive Google phone video .
Dot Com Infoway engages in Android application development and marketing. To know more about our Android app development, visit our Android app development section. To get a free quote for an Android app, contact us.